Cyberpunk 2077 features a very subtle, but very intriguing homage to the history and origins of Polish game development – or, more specifically, computational thought, which stretches as far back as World War 2.
There's a sequence about ten hours or so into Cyberpunk 2077 – depending on which quests you prioritize – during which you're tasked with accompanying Panam Palmer to a facility in the Badlands. I won't spoil what you're there to do, or what happens throughout the quest, although I do want to discuss a couple of lines of dialogue that transpire during the car ride there.
In Cyberpunk 2077, you're usually able to skip ahead of journeys in which you are someone else's passenger – although I reckon doing this is a disservice to the writing, as some of the best dialogic sequences in the game happen while you're just sitting there in the passenger seat, listening to an NPC. As Kirk McKeand wrote in our review, Cyberpunk 2077 is one of the best "sitting down and talking to people" games ever made.
Anyway, this particular sequence – if you don't skip it – features a subtle little nod to triple-A games development, and how it originated in Poland in particular.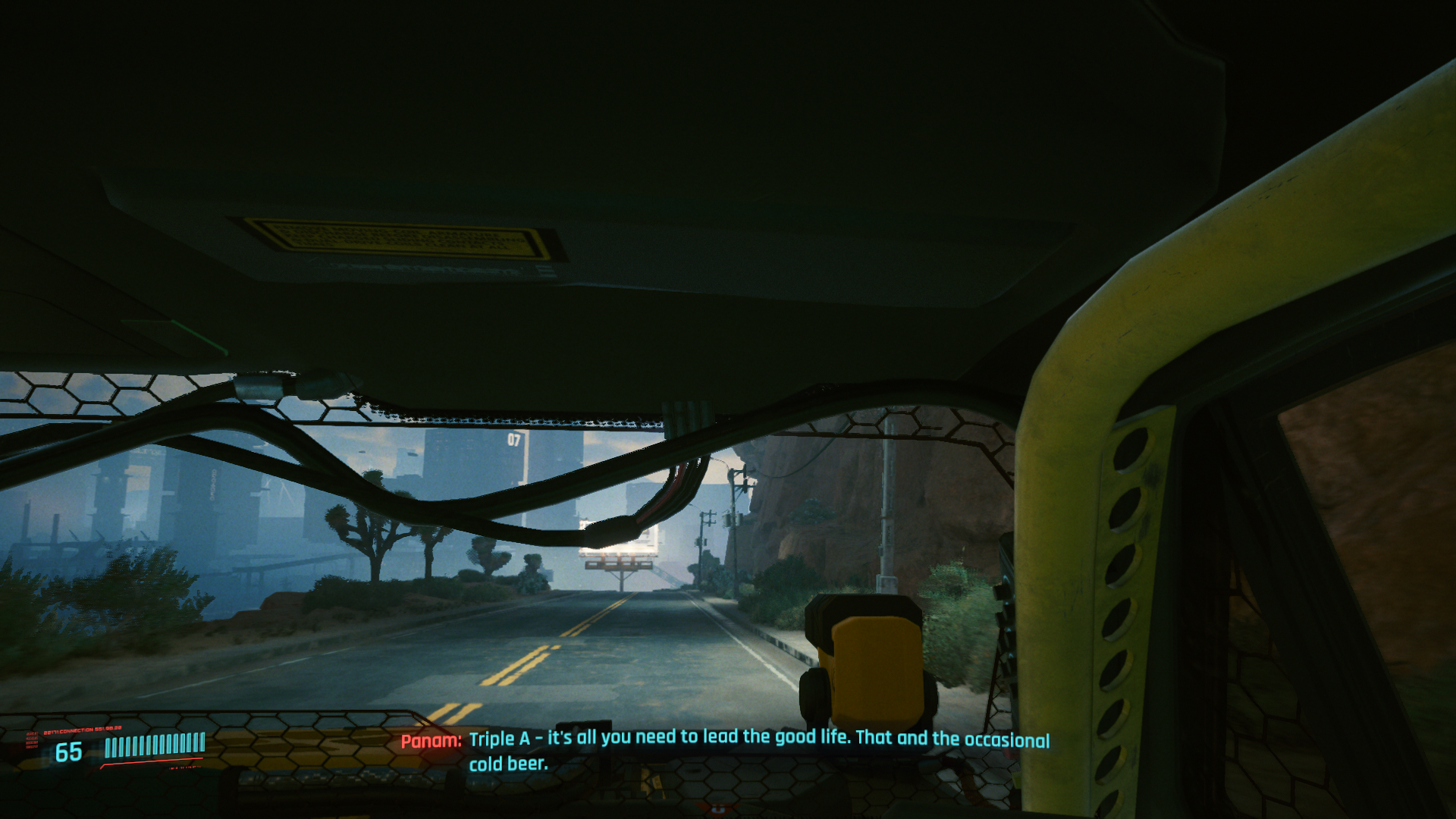 "Triple A – it's all you need to live the good like," Panam says. "That and the occasional cold beer."
In this case, Panam is talking about three As she uses to plan big operations – approach, assembly, and action. However, as we all know, triple-A is also a term used for large-scale games development – Cyberpunk 2077 is a triple-A game, and this little quote is a cheeky acknowledgement of that. And a cheeky little acknowledgement of lovely cold beers.
This may appear to be a pretty basic reference at face value, although the rest of the conversation delves into much more interesting territory. When you ask Panam about where she learned her unique system for planning, she'll tell you that the Aldecaldos taught her, specifically Mitch and Scorpion.
"They were trained in something like it during the war," Panam says. "Then they made it their own. It's come in handy, I can't deny. And it will again now."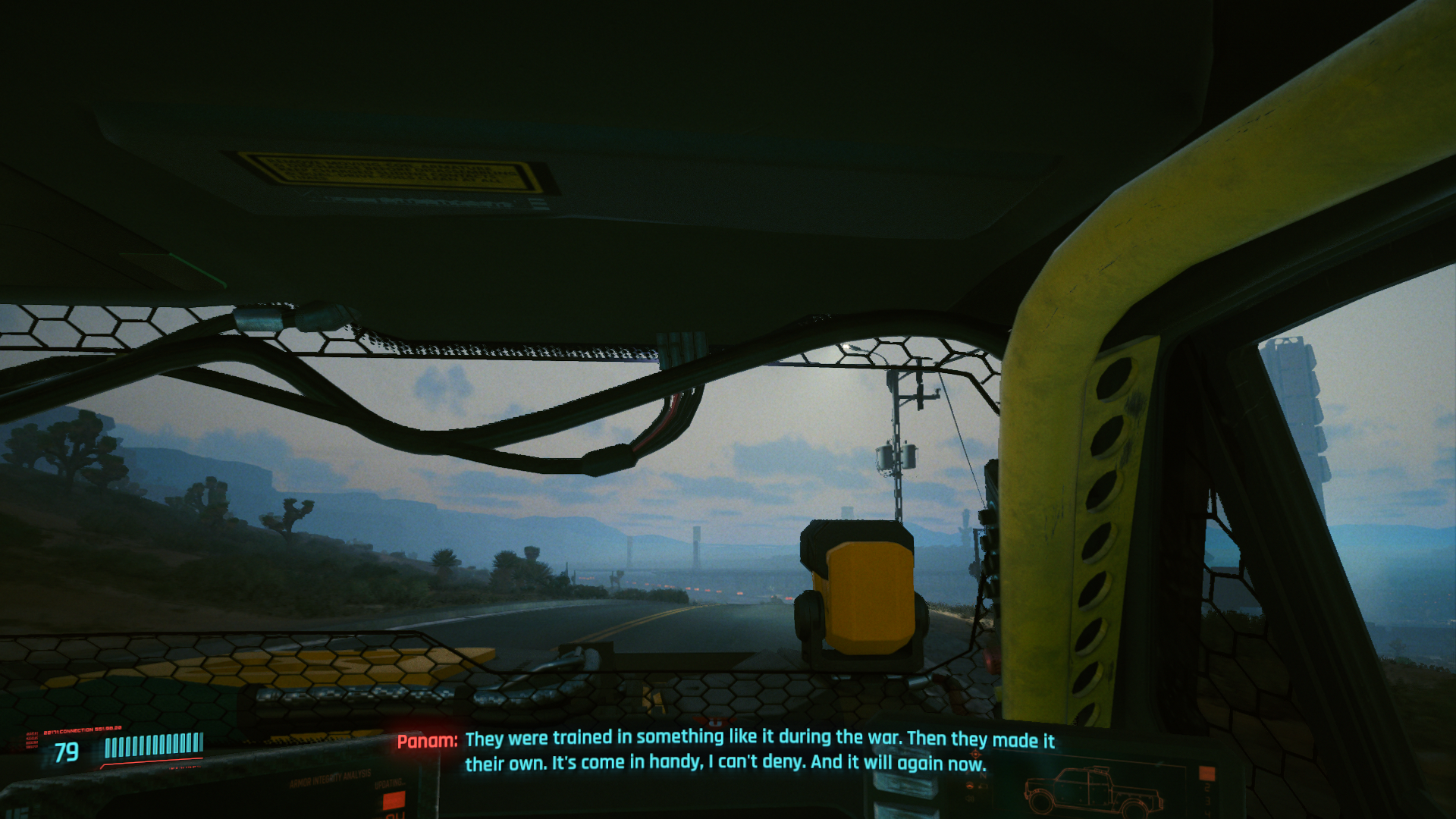 This is the interesting part. For those who don't know, Polish mathematicians cracked the code used by Nazi Germany's Enigma machine towards the end of World War 2. Since then, Poland has been a major player in computational research on the world stage. And so, "triple-A" – in this context – represents the natural development of early computing technique into what we know today as modern game design. This is a pretty clear reference to the Polish games industry's origins in the research that emerged in the wake of World War 2.
Also, "Then they made it their own" – that's a pretty clear nod to the Polish games industry's explosion after The Witcher 3, which was obviously developed by the same team that worked on Cyberpunk 2077. It's been 75 years since World War 2 ended, but the computational research conducted to save the world back then is the origin of the computer science used to make games now.
Anyway, when V asks Panam for advice, she responds by saying this:
"Well, then your ass had better improvise. Did you really think I'd just give you a foolproof secret to success?"
Cyberpunk 2077 is available for PC on GOG.COM, Steam and Epic, Xbox One, Xbox Series X|S, PlayStation 4, PlayStation 5, and Stadia from December 10, 2020. When you buy Cyberpunk 2077 on GOG.COM, 100% of your money goes to CD PROJEKT Group and supports their future projects.
Read next: Cyberpunk 2077 Complete Guide And Walkthrough
These articles are posted in affiliation with GOG.COM. TheGamer received compensation from GOG Sp. z o.o. for affiliating these articles with their brand.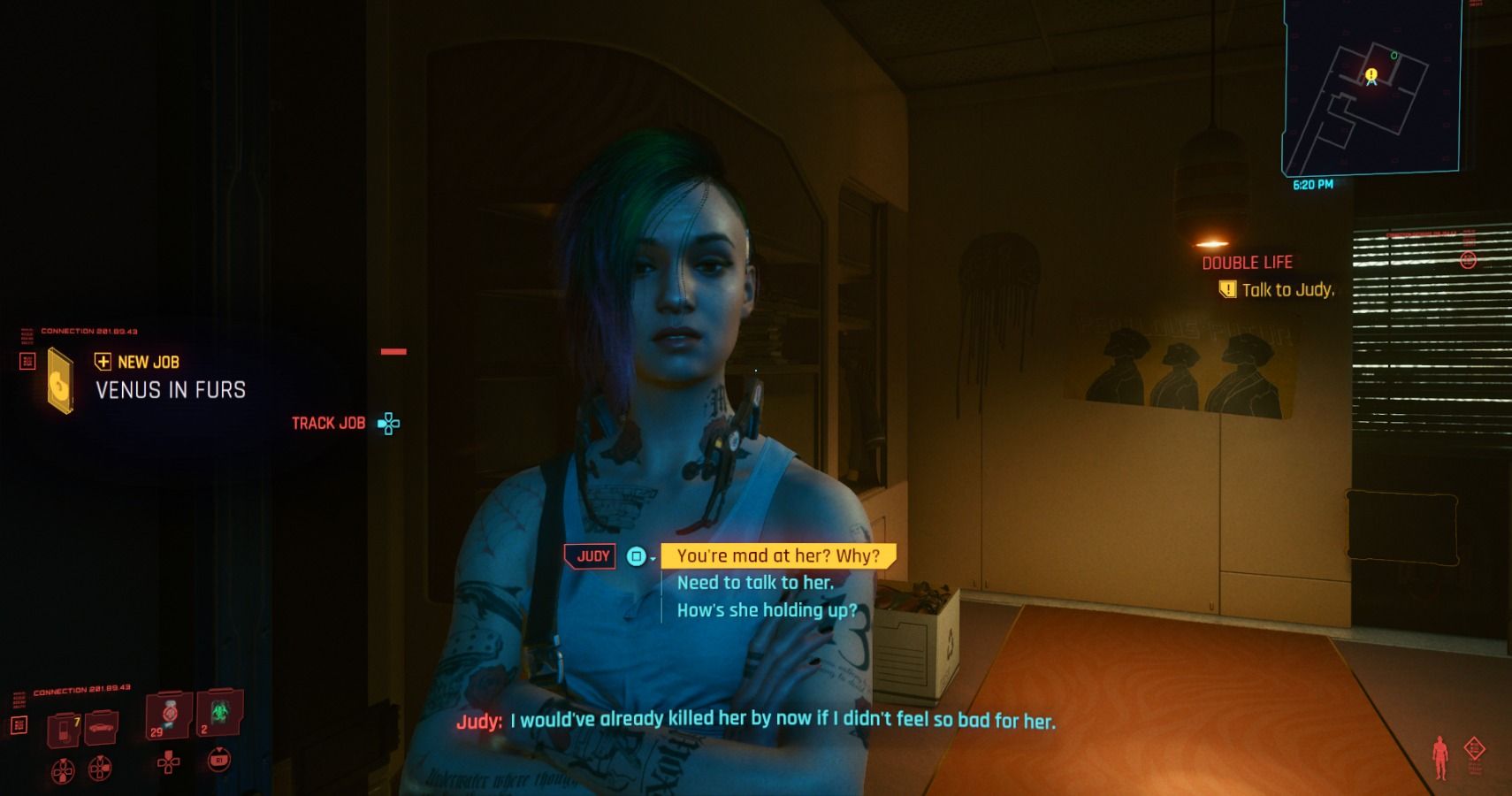 TheGamer Originals
PC
Cyberpunk 2077
Xbox One
cd projekt red
Ps5
ps4
Xbox Series X
CD Projekt
Cian Maher is the Lead Features Editor at TheGamer. He's also had work published in The Guardian, The Washington Post, The Verge, Vice, Wired, and more. You can find him on Twitter @cianmaher0.
Source: Read Full Article