The war is brewing between the PS5 and Xbox Series X, but what matters most are the games, and there are more exclusives for the Xbox than you might expect. Here's a guide to help you decide if the Xbox Series S or X is right for you. Keep in mind that the majority of these titles, if not all, will be releasing on the PC, as well.
12 Minutes
Starring Hollywood talent such as Daisy Ridley and James McAvoy, this thriller gameplay experience has you rewinding events for the best outcome.
The Ascent
This co-op action RPG looks stunning with its cyberpunk world. If you're a fan of twin-stick shooters, this might be of interest!
As Dusk Falls
This interactive drama has an arresting graphic novel-like style and will have decision-based morality mechanics.
Avowed
Obsidian's next big RPG is set in a fantasy world called Eora, and will likely play similarly to The Elder Scrolls. After The Outer Worlds, we can't wait to find out more.
Bright Memory Infinite
A new FPS is on the way, and it will feature elements of a shooter and an action game with guns and swords at your disposal.
Call of the Sea
Set in the 1930s, you stumble across a beautiful South Pacific island as you try to find your lost husband. It will have first-person puzzle gameplay.
CrossFireX
Developed by the same studio from Control, Remedy Entertainment, alongside SmileGate Entertainment, CrossFireX's campaign features the high-octane action we'd expect from a AAA shooter.
Echo Generation
An intriguing turn-based adventure game heavily inspired by the 80s. Its voxel-based graphics looks stunning in this bright world.
Enlisted (timed exclusive)
Enlisted is a squad based shooter set in World War II. It will be free-to-play but as it is in early preview, it will only be available through a Founder's Pack at launch.
Exo One
This is pretty much a flying saucer simulator! Exo One is being touted by the developer as a "surreal, exoplanetary exploration game."
Exomecha
Exomecha is a free-to-play competitive FPS with mechs, unique gadgets, and new abilities. It looks like a mix between Crysis and Titanfall.
Everwild
As Rare refuses to make a new Banjo & Kazooie game, Everwild is a new exploration title from the British studio that revolves around nature. So far, the developer has been cagey on gameplay mechanics, but it sure looks pretty!
Fable
Playground Games, known for their work on the Forza Horizon series, is rebooting the Fable series. We're expecting a beautiful open world and humorous storyline. It's been 10 years since the last true entry, Fable 3, so we can't wait!
The Falconeer
Have you been squawking for an open world air combat game with a falcon? Well, here you go!
Forza Motorsport
The next evolution of Forza is approaching on the Xbox Series X. Its in-engine demo looks stunning, but unlike the Xbox One, Series X won't be getting a Forza at launch.
Gears Tactics
The fast-paced third-person shooter franchise has matured into a strategy title. It had an excellent critical response when it released on PC this past April.
The Gunk
Recognized for the SteamWorld series, Image & Form is developing a new puzzle-adventure title with a vibrant sci-fi world.
Halo Infinite
Recently delayed outside the Xbox Series X launch window, Master Chief is set to explore a more open and expansive world than his prior adventures.
Senua's Saga: Hellblade II
Announced with a stunning trailer, Senua's Saga: Hellblade 2 will continue the haunting narrative that the first game began.
Hello Neighbor 2
Get ready to explore your creepy neighbor's house once again as an investigative journalist.
The Initiative's Next Title (Perfect Dark?)
We know very little about a new development studio that was formed to create a "AAAA" project, but it has picked up some key talent from companies like Naughty Dog, Sony Santa Monica, and Crystal Dynamics. The rumor is that it's making a new Perfect Dark.
Martha is Dead
A new dark psychological thriller from the creator of The Town of Light that's set in 1944 Tuscany. It will feature elements of folklore and the horror of war.
The Medium
A horror game that will have you slip between two realities: the real and the spiritual. As a medium, you're haunted by the vision of a child's murder, so you go and investigate the place where it happened: an abandoned hotel.
Phantasy Star Online 2: New Genesis (timed exclusive)
A revamped version of Phantasy Star Online 2 is on the way to Xbox Series S and X. Releasing in 2021, it will have lush graphics and according to SEGA, "unparalleled character customization."
Project Mara
Ninja Theory is once again testing how mental terror can be replicated in game form. It will be based on real-life experiences and in-depth research.
Scorn
Ebb Software is making a horrific title that seems to be ripped straight from hell. It will be a first-person horror experience that will for certain creep you out with its Giger-influenced art style.
S.T.A.L.K.E.R 2 (timed exclusive)
A classic PC title is getting a sequel on the Xbox Series S, X, and PC. Xbox calls it "one of the biggest open-worlds to date." It will also have choice-making mechanics that will give you multiple endings.
State of Decay 3
The next step for the State of Decay franchise is coming Day 1 to Xbox Game Pass. Let's hope the third game runs better this time.
Tetris Effect: Connected
The atmospheric take on Tetris will be getting co-op and competitive multiplayer modes with this version of the game.
Unexplored 2: The Wayfarer's Legacy
A new roguelite RPG is heading to Xbox systems and PC sometime in 2022, and its art style is quite gorgeous. With this game, you're on a quest to destroy the Staff of Yendor.
Warhammer 40,000: Darktide (timed exclusive)
From the developers of the popular Vermintide series comes a new 4 player co-op title set in the Warhammer 40,000 universe.
Yakuza: Like A Dragon (timed exclusive)
The next Yakuza adventure will have a new character, Ichiban Kasuga, who battles in turn-based battles as he's a big nerd for Dragon Quest games.
And that's it so far! It seems like the Xbox Series S and X are going to have a heavy horror focus, with a sprinkling of RPGs and indies here and there for its first few years. Will you be "jumping in?"
Next: 10 Things to Consider Before Upgrading to The Xbox Series X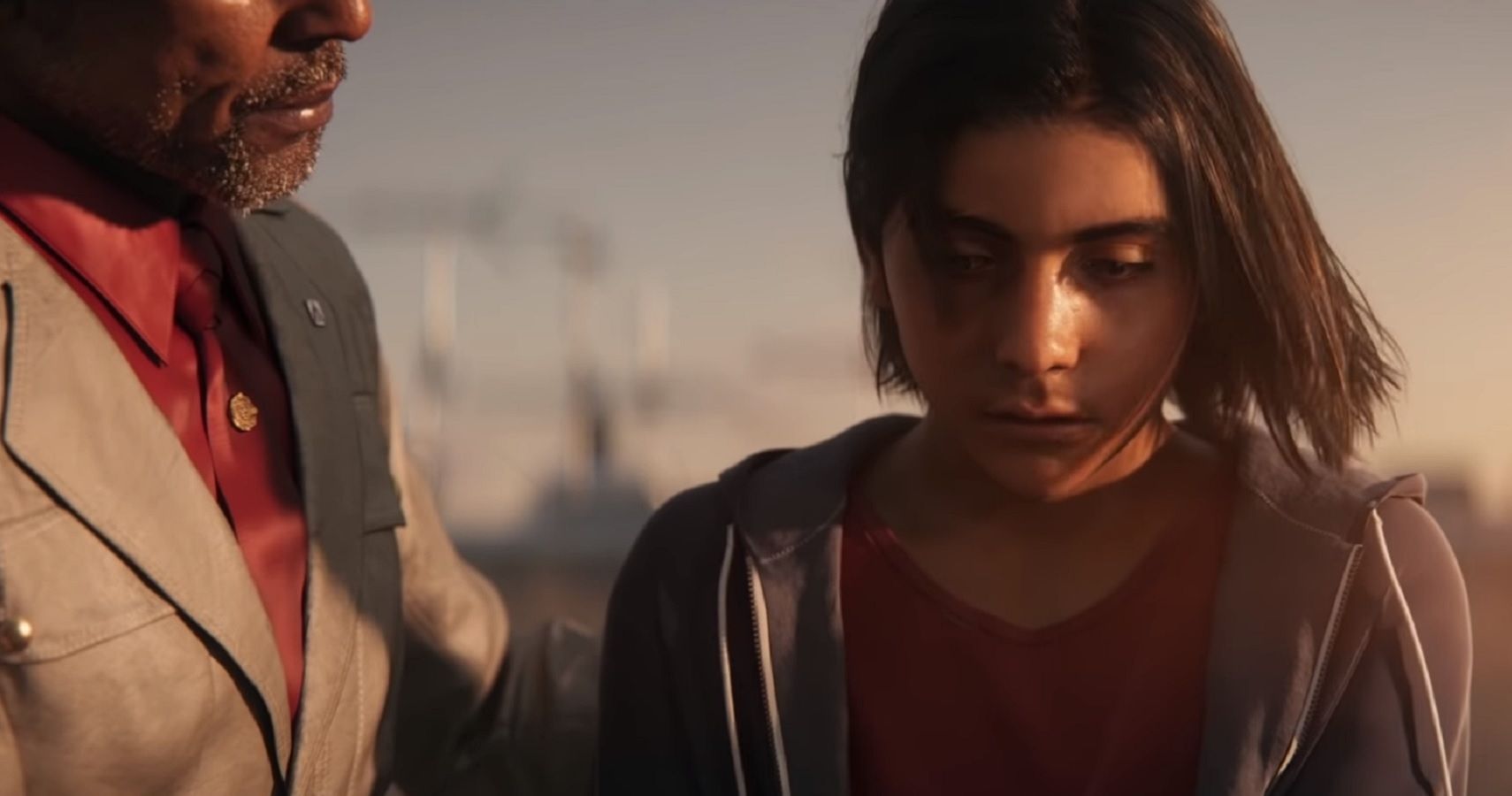 TheGamer Originals
Xbox Series X
Xbox Series S
The British "Canadian" Chris Penwell has been a video game journalist since 2013 and now has a Bachelor's degree in Communications from MacEwan University. He loves to play JRPGs and games with a narrative. His dream is to go to E3 and PAX one day and experience the mania of each event!
Source: Read Full Article