Housing is one of my favorite Final Fantasy 14 features – even if I'm horrible at decorating. FF14 has a robust, enthusiastic community dedicated to sharing designs and new ways to decorate that I adore. Then there are the actual neighborhoods you stroll through, touring homes along the way, and it's become one of my favorite past times with friends. After yet another ugly encounter in trying to buy one of Eorzea's plots of land, I realize this system is really no better off than it was at launch. It's frustrating, because I can see the development team trying, and I know players have been patient, but come Endwalker this fall, I really hope something gives.
For a little context, last weekend a friend shot me a ping to see if I could spare her an extra million gil. She was super close to being able to afford a great, medium-sized plot near the beach in The Mist and she was ecstatic it was up for grabs. Someone else had alerted her to the availability, so we didn't quite know how bad it was until we got there. When I arrived beside her, I knew it was over before she said anything. I got a defeated DM from her declaring she didn't want to try because there must have been thirty people standing around furiously trying to buy the house.
You see, in Final Fantasy 14, each plot is given a random, 24-hour timer when it loses its owner. At any point, this timer can unlock the plot, and then it will be available for sale. Square Enix added this feature way back in Stormblood, because prior to that people would buy a plot of land, do nothing with it, and then charge players hundreds of millions of gil to relinquish the land. Plus, on top of the fee paid to the player, you could then buy the plot of land. Resellers were a huge problem years ago. And despite the risks, resellers still take gil for relinquishing their plot, even though the timer means someone else may come along and buy your new house if you aren't constantly clicking the purchase button for hours.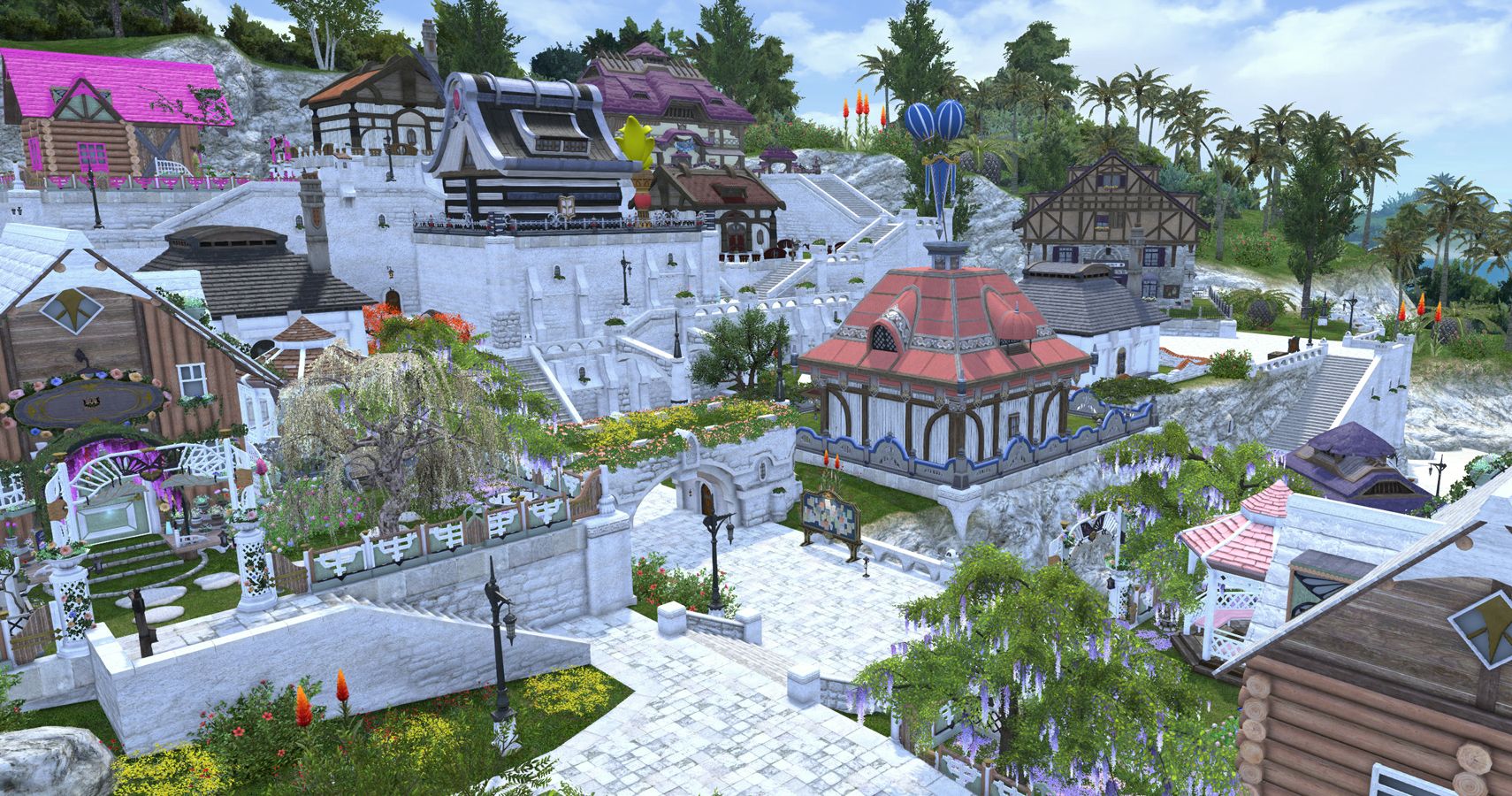 Since she was so bummed, I offered to foot the bill on a small house completely – that way she would have a little extra gil and maybe cheer up. We settled on one in Kugane's housing ward and much to our surprise, no one was there. So I gave her a little more cash, wished her well, and logged off so I could run errands that day.
Fast forward much later and she's bummed out again. She had spent her Saturday clicking a little placard in front of that small house, trying to purchase it over and over for nearly six hours. Apparently, an hour or so after I left, a small group had gathered and she began clicking more regularly, trying hard to not take any breaks since they arrived to make sure no one snagged it from her. But to the dismay of the small crowd trickling in, someone with a Free Company showed up to the plot of land and bought it immediately. In Final Fantasy 14, if you have a Free Company that's level six, you don't have to wait on the housing plot timer. You can just buy the damn thing. This means everyone whostood around for hours had wasted their day.
She hasn't tried again since, and I don't blame her. I entertained the idea of paying someone to drop their small house and try for her, but we're on a highly populated server, and she doesn't want to leave her current Free Company just to make one all alone to buy a house. It's a disaster situation, and there's this whole corner of the game she can't get a fair taste of.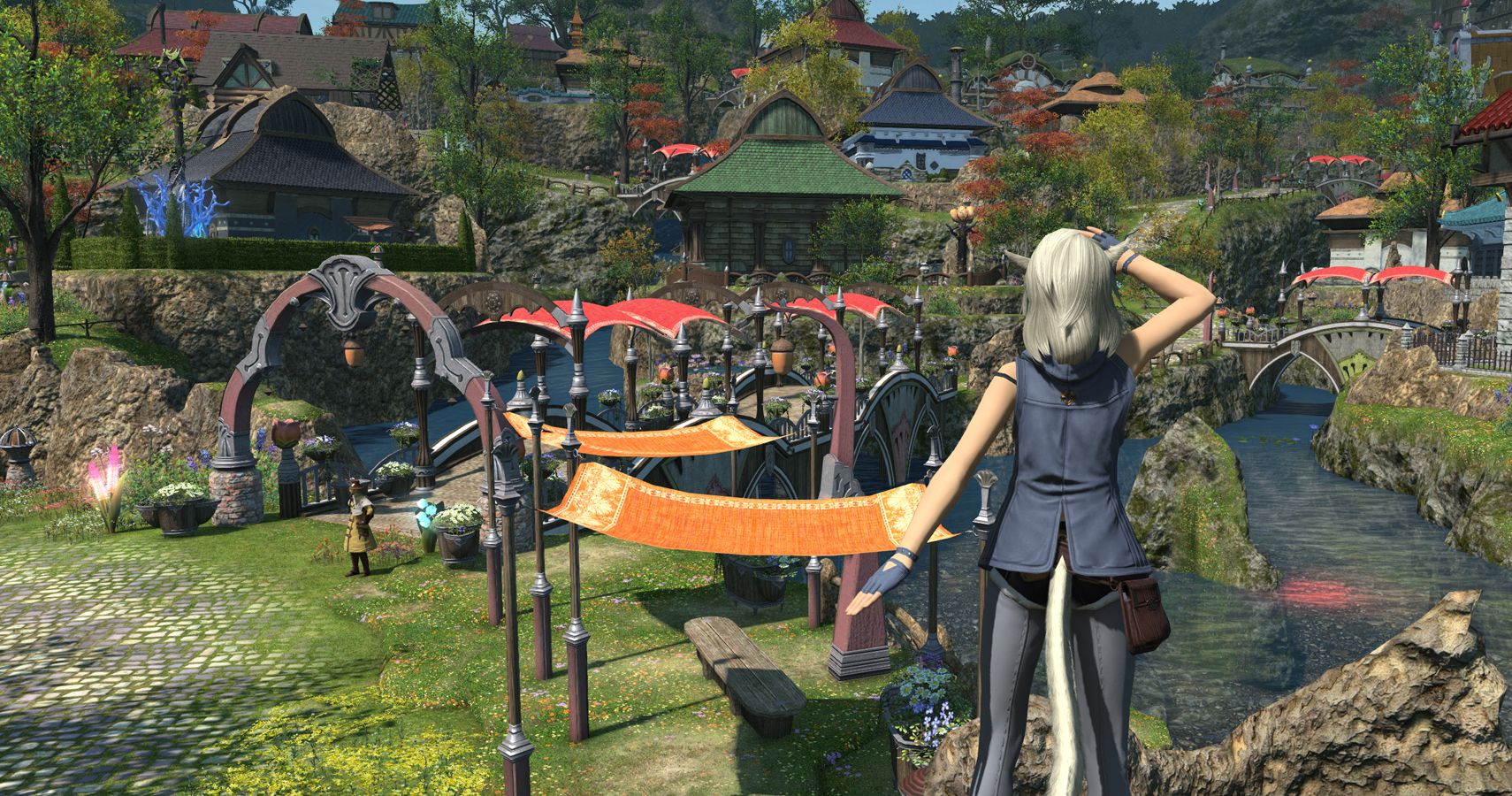 And I don't really know what the solution here is, either. I know it's easy for me to make a bunch of demands for an MMO that's been frankensteined together over a decade. I don't know what the bones of that housing system can support, I don't know how much work would go into fixing it, but after years and years of fighting it, I do know that I'm just kind of tired.
Until she can nab a place of her own to decorate, I've given my friend the ability to edit my own medium house and taken down my basement decorations. She's had fun playing there and redecorating her apartment, but I can tell she just wants to make her own thing. It's a real bummer, and while I'm excited for Endwalker to add more neighborhoods and plots, I know that doesn't fix it. There's no way they add enough to satisfy the demand of a high population server and the situation just sucks. I'm itching to begin my adventures in Endwalker, and enthusiastic about changes to come, but I no longer feel particularly hopeful about when, or if, Final Fantasy 14's housing situation will improve.
Source: Read Full Article