Remember during IGN's Summer of Gaming event, when nearly every single commercial break contained an advertisement for Fuser – an upcoming rhythm game from genre veteran powerhouse Harmonix Music Systems? The first few looks of the game had me nodding my head with pursed lips and raising my eyebrows in interest. After seeing double-digit repeats of the commercial, though, I became a bit less enthused and ready to brush it off. Yet, here I am, reviewing the game that launches on November 10 for PlayStation 4, Xbox One, Nintendo Switch, and PC. I'm happy, at least, to say that although Fuser doesn't necessarily appeal to the casual audience that was once enraptured by Rock Band, it is definitely a game that creatives and music aficionados can appreciate.
Time for another blast from the past. Remember concerts? Music festivals? We may not be able to attend anything but virtual, live-streamed performances right now, but Fuser looks to recreate that experience in a far more interactive way with you as the star. In the game's single-player campaign, your character – which can be custom created, looking like someone straight from The Sims 4 – is an up and coming DJ looking to make a name for themselves on the music festival circuit, capturing the ears and hearts of festival-goers, and snagging the much sought after primetime slot when the party is at its peak. Along the way, you'll gain XP and in-game currency that can be used on outfits, stage lighting and other effects, and unlocking new songs that can be added to your collection.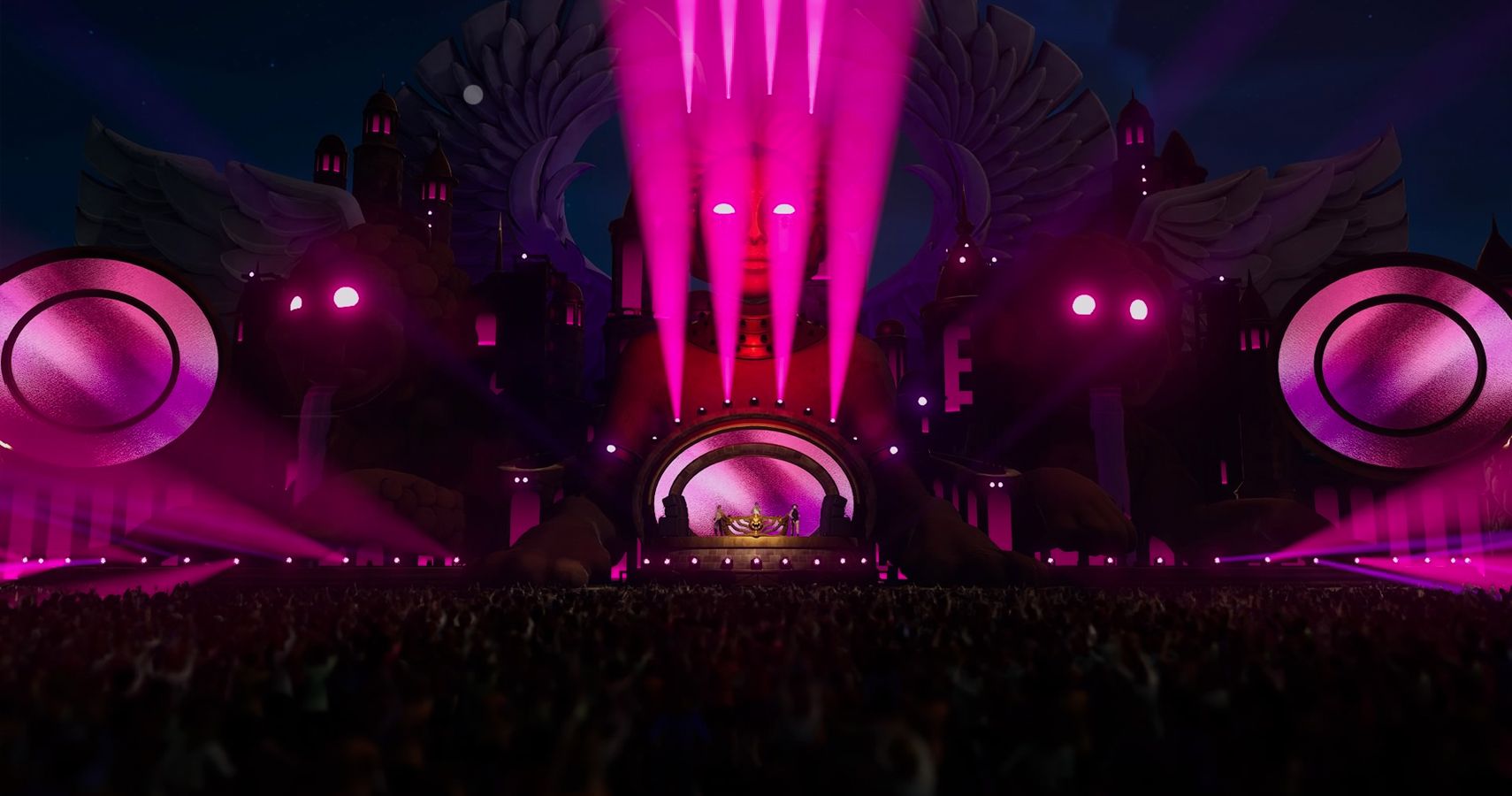 Before each set begins, you'll prepare for it by selecting a certain number of tracks to use, some of which will be required for that level. Customize your light show and stage effects, and you'll be set to get the party going.
Gameplay consists of you picking different albums from your crate of tracks, and meshing them together to create custom mixes for the audience to dance to. For instance, perhaps you'll begin your set with the beat from 50 Cent's "In Da Club", followed by the guitar riffs from Rage Against The Machine's "Killing In The Name", and top it all off with the synth stylings from Rick Astely's "Never Gonna Give You Up". Of course, you'll want to add some lyrics for the fans to sing along to, so maybe start with "Stronger (What Doesn't Kill You)" from Kelly Clarkson, before switching to Glen Campbell's "Gentle On My Mind" (for the older generation of festival-goers).
Honestly, the amount of songs potentially available to you is staggering, with a wide variety of artists, genres, and decades to choose from. Unless you're in Freestyle mode where anything is game, each level will present certain challenges that need to be achieved in order to get enough points (and crowd adoration) to move onto the next level. Fan requests also randomly pop up that will add to your score if executed properly.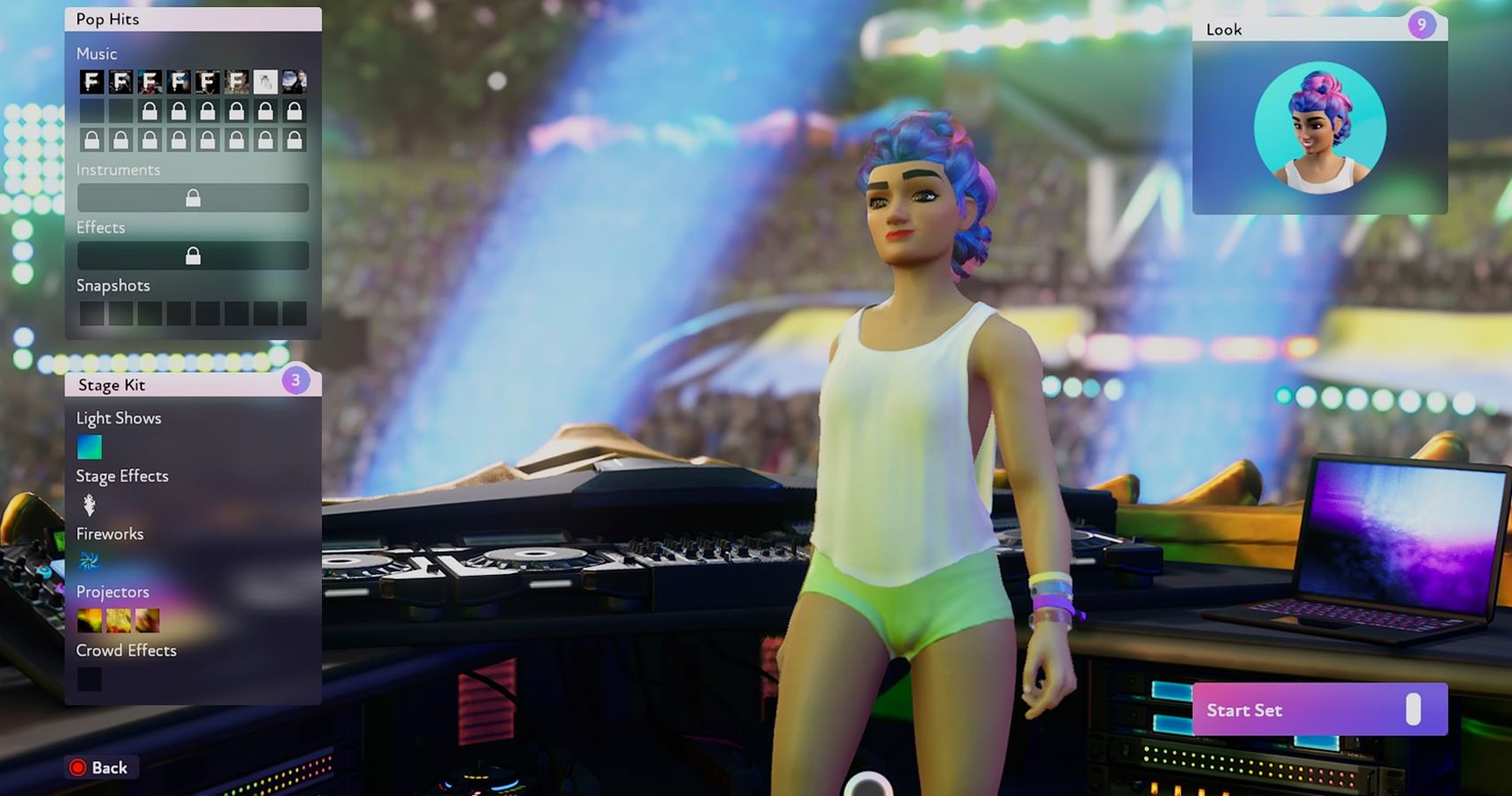 The rhythm part of the game comes with timing your track mixing to the downbeat. Change up and record drop too early or too late, and you won't get as many points (and could potentially lose them) as you would dropping on time with the downbeat. This may make sense and sound simple enough in theory, but it can be quite challenging in execution, especially as levels and challenges become more intense.
This primarily stems from gameplay being dictated entirely by a controller. Whereas games like Rock Band came with peripherals to be used along with the game, like actual button-based guitars and a drum kit, Fuser only utilizes the controller. I get it. The time of accessories and peripherals has essentially gone the way of the buffalo. But I can't help but feel like this game could have absolutely thrived by utilizing some form of USB tabletop DJ mixer. Perhaps an arcade stick would even elevate the experience, but knowing your controller like the back of your hand is absolutely essential to completing challenges in time. That said, there are certainly plenty of times when I have to look at my controller to make sure I'm hitting the proper button. This isn't a major concern, but does cause moments of frustration from time to time.
Beyond the single-player experience, Harmonix appears to have big plans for creating a community for Fuser. Custom mixes can be saved and shared for others to listen to, vote on, and download for themselves, with time-based rewards being granted for the best scores, as well as just contributing to the community. An intense multiplayer battle system also exists once you're ready to go head-to-head against other DJs. Unfortunately, I was not able to test out this mode prior to release. The work that seems to be going into creating a community is commendable, and it is one that I hope continues to grow.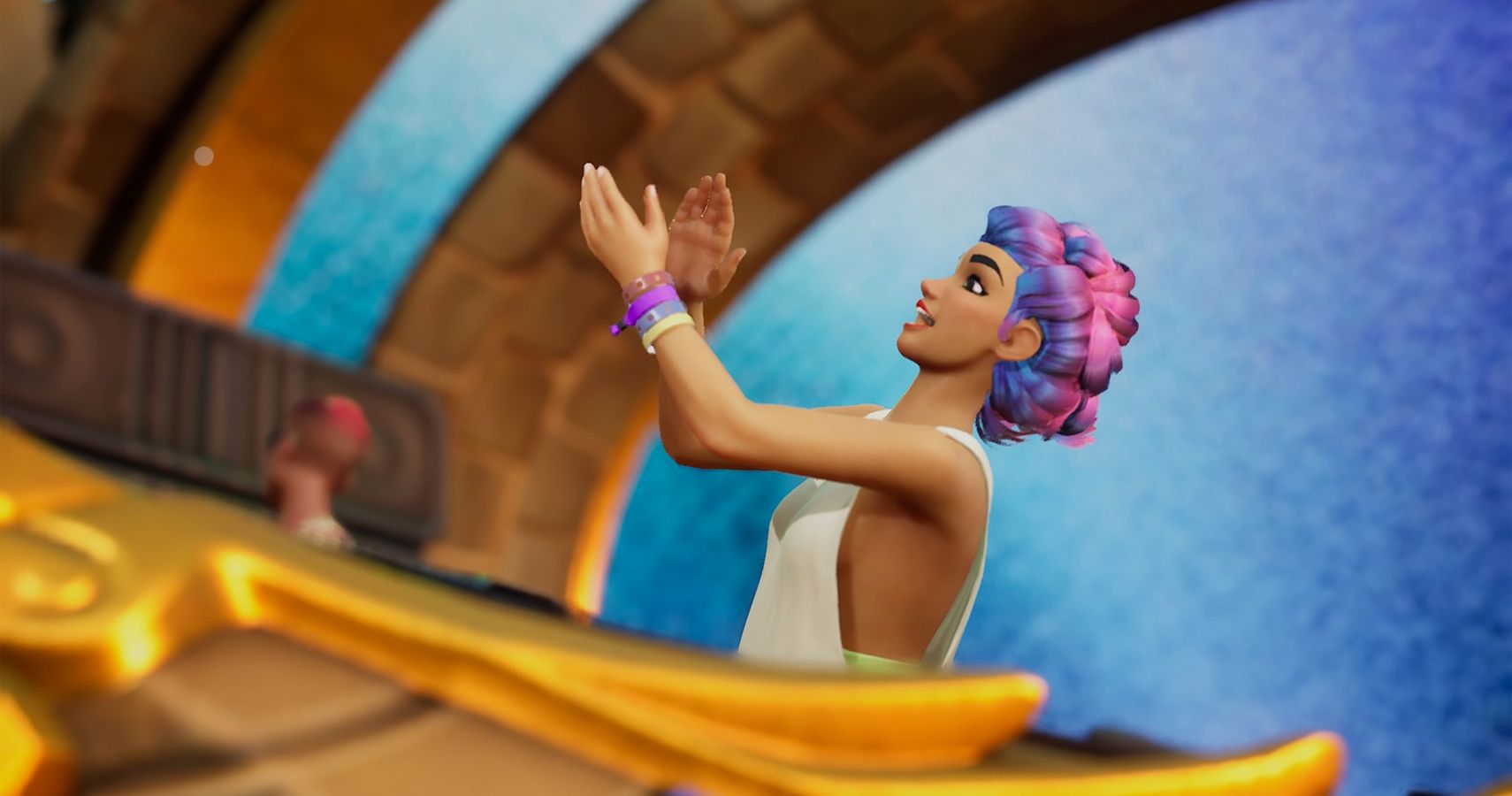 For me, the release of Fuser is almost every bit as impactful as what the game itself has to offer. It's been a… trying week, to say the least, with me having nowhere to go to get my mind off of things since the area I'm located in is on "Safer at Home" lockdown orders. Fuser brings its festival atmosphere into my home, right to my desktop setup, which is all connected to my JBL studio monitors that I use for music production. Blasting my snapshot mixes at ungodly volumes and letting the music wash over me like a wave allows me to escape reality and get lost in the good vibes. It may only be for a couple of minutes, but it comes at a time when the well-being of my mental health needs it most.
Fuser may not garner the attention of the masses like some of Harmonix's previous titles, but it has plenty to offer for those in need of a party – whether it be by yourself, with your COVID-19-approved circle of friends, or with the game's potentially bustling online community.
A PlayStation 4 copy of Fuser was provided to TheGamer for this review. Fuser will be available on November 10 for PlayStation 4, Xbox One, Nintendo Switch, and PC.
NEXT: Astro's Playroom Review: A Love Letter To PlayStation Fans And A Showcase Of Next-Gen Tech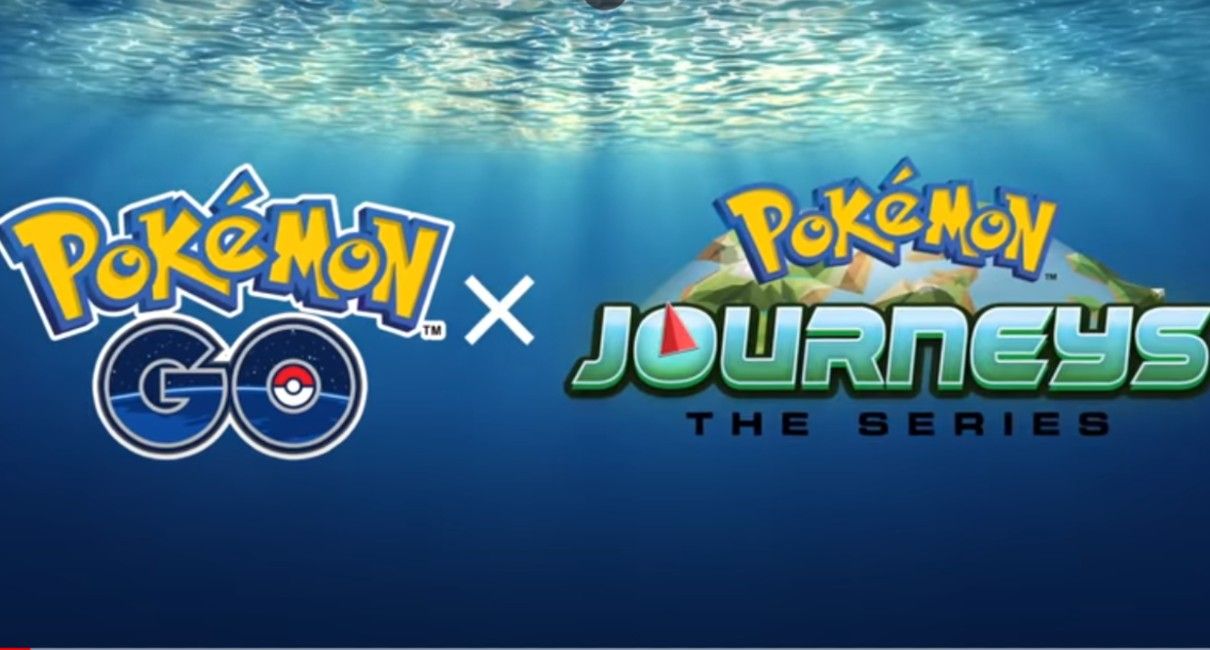 Sam has been writing for TheGamer since early 2018, earning the role as the Lead Features & Review Editor in 2019. The Denver, Colorado-native's knack for writing has been a life-long endeavor. His time spent in corporate positions has helped shape the professional element of his creative writing passion and skills. Beyond writing, Sam is a lover of all things food and video games, which – especially on weekends – are generally mutually exclusive, as he streams his gameplay on Twitch (as well as TheGamer's Facebook page) under the self-proclaimed, though well-deserved moniker of ChipotleSam. (Seriously…just ask him about his Chipotle burrito tattoo). You can find Sam on Twitter, Instagram, and Facebook as @RealChipotleSam.
Source: Read Full Article