Earlier this week, Chelsea beat Real Madrid to progress to the Champions League final, and there has been a lot of chatter in the aftermath. How much of Chelsea's success is down to Lampard, and how much to Tuchel? Is Zidane really just a bald fraud without Ronaldo, despite his three Champions League wins in a row? Is N'Golo Kante back to his best – and is Eden Hazard way past his? Will City get revenge for the FA Cup semi-final? Where do broken hearts go?
However, nobody has been talking about what was undoubtedly the best moment of the game. As much reviled centre back Sergio Ramos raced towards a dead ball, Kai Havertz bent down to tie his shoelaces and accidentally-but-definitely-on-purpose booted it way past him. It was a delightful bit of shithousery wrought against the man who has been the master of footballing shithousery for the past decade, and it made me lament all the ways FIFA fails to capture what football is really about.
I've written about FIFA and its conjunction with real world football a lot, and that's mainly because while the game continues to be praised for realism, it's a million miles away from being realistic. Yes, it's played at lightning speed and you can see each bead of sweat drip down, but it's nothing like proper football. I've talked about how it doesn't understand system players, about its place in a post-VAR world, and how it can never capture the glorious unpredictability of a player like Jesse Lingard. That piece could have easily been applied to dozens of players in the Premier League too, including Kai Havertz.
Let me be clear about what I'm asking for here. I don't want to just be able to kick the ball away while the opponent is waiting to take a free-kick – the game lets you skip out of play delays anyway. It's more the spirit of the action. I guess I'm asking for FIFA to include a bit more shithousery. More ways to waste time, more ways to shield the ball in the corner. More ways to get in the opposition's face and make them do something they'll regret.
The best players find a way to incorporate this already – a skill shot into an empty net, tiki taka around stranded defenders, or a cheeky pullback. Maybe even the dreaded dinked Panenka penalty. I know that introducing some more features that lean into this would likely be abused online and would end up being unpopular, but part of FIFA's problem is the complete focus on online modes – it's why we haven't had many meaningful updates to the offline modes or any new features in the base gameplay to keep up with trends in real football.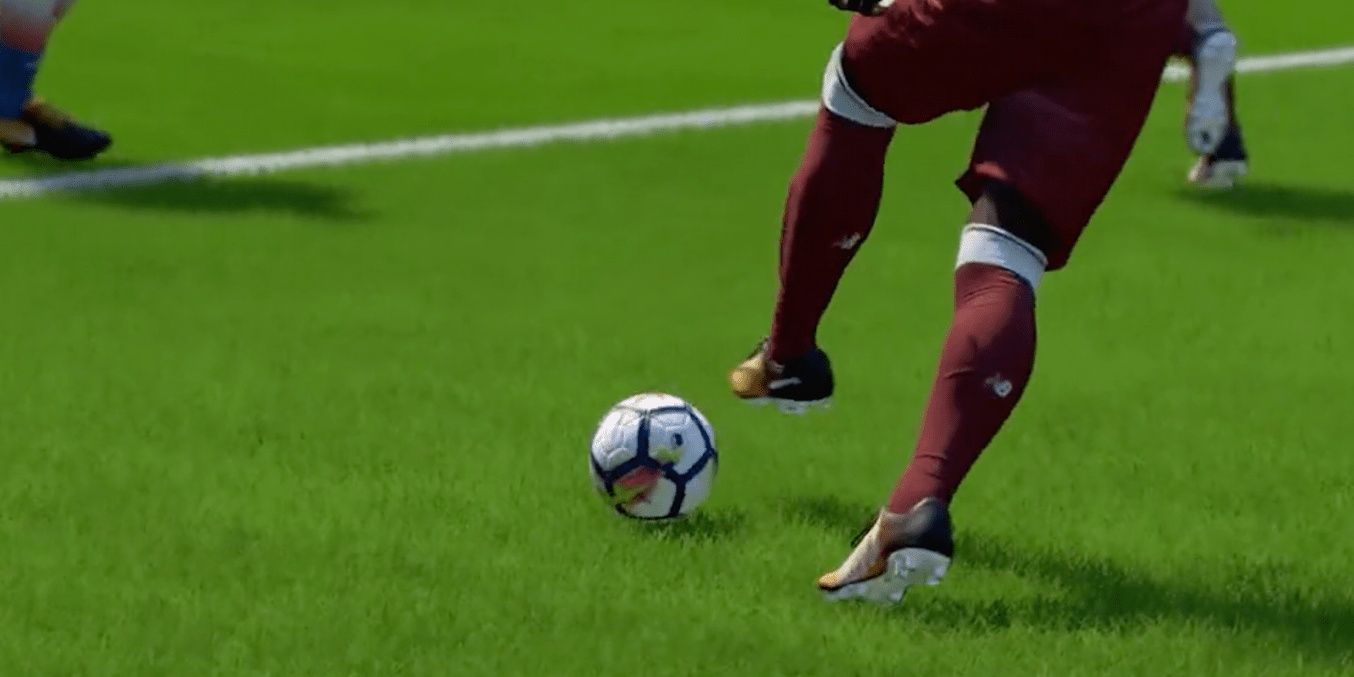 Long forgotten FIFA rival This Is Football had two perfect examples of what I'm talking about two decades ago – the game had buttons for deliberate dive and deliberate foul. You can break the rules in FIFA and get sent off, but This Is Football understood that sometimes, you have to break the rules on purpose. This wasn't a cartoonish arcade send-up either; it was a regular football game positioned as a rival to PES and FIFA – it just understood that booting the ball away from a frustrated opponent is just as satisfying as sticking one in the top corner.
Source: Read Full Article