For many who played Super Mario Kart, the Super Nintendo Entertainment System (SNES) game that marked the beginning of the Mario Kart franchise, the words "Rainbow Road" bring mixed emotions. It's hard to forget the colorful track, floating in a dark backdrop in some unknown part of the Super Mario Bros. universe. The race was both fun and frustrating, primarily due to the track's lack of barrier rails. Any miscalculation could send a player off the edge and into a bottomless aether.
Rainbow Road is ostensibly the most iconic course in the Mario Kart franchise. The track reappears in numerous forms numerous throughout the series' 28-year history.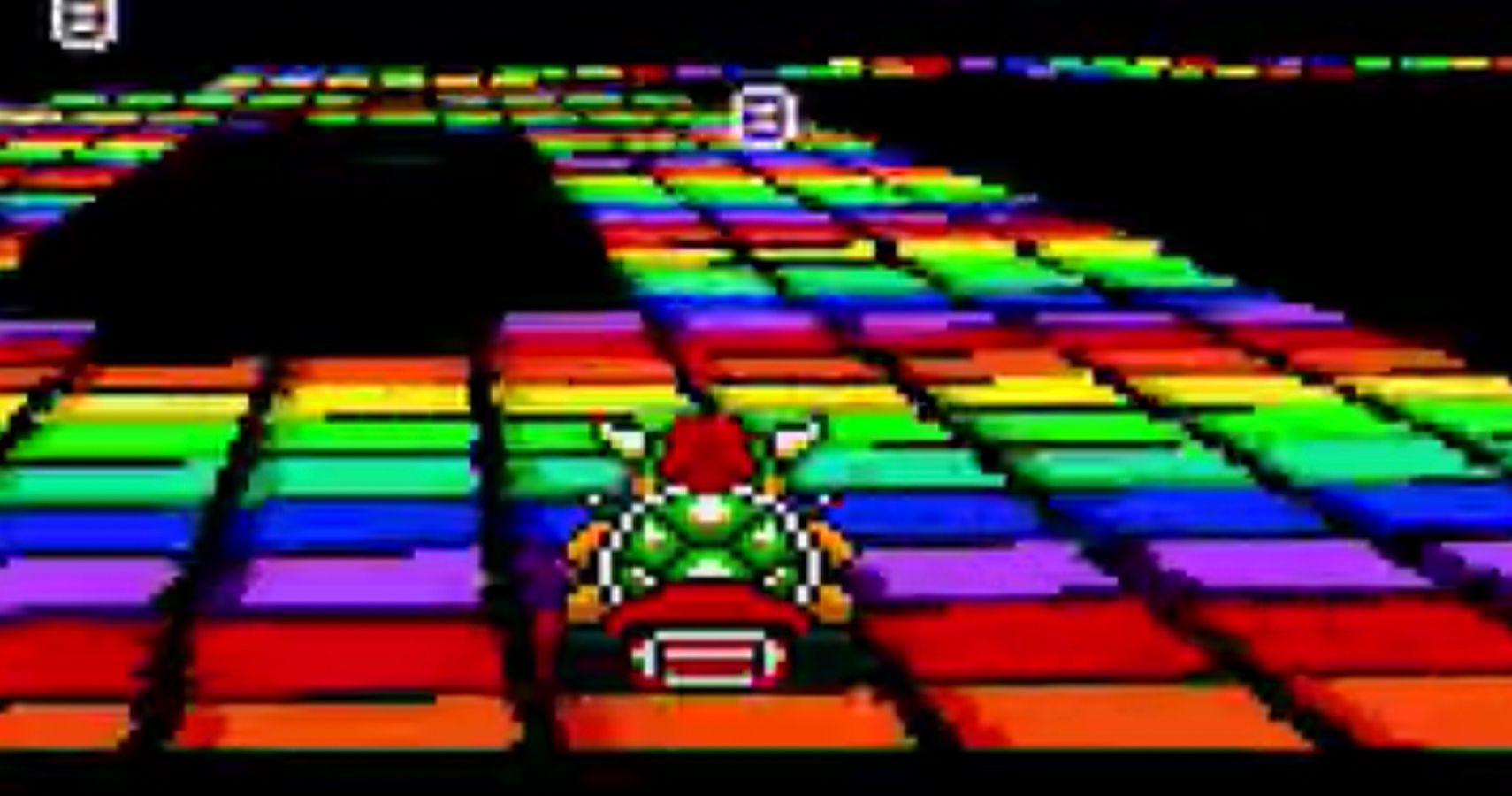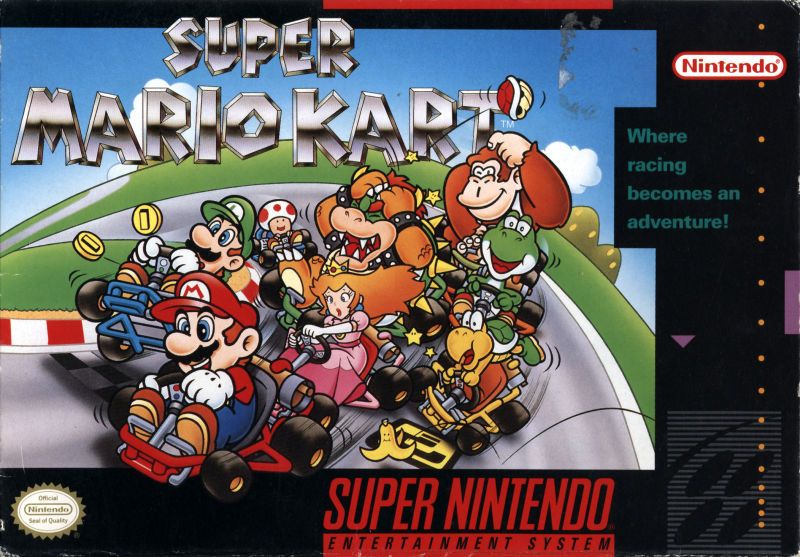 The Magic of the Original Rainbow Road for SNES
Capitalizing on the Super Mario Bros. name, Super Mario Kart sparked consumer interest immediately upon its 1992 release. The game was relatively simple to understand, even for people who'd never before played racing games. Battle-like features that included speed-boosting mushrooms and a lightning power that would slow and shrink opponents turned up the competition, inspiring countless mini-tournaments among friends.
Players who successfully earned gold medals against the game's AI in the Mushroom Cup, the Flower Cup and Star Cup at the 100cc level would then unlock the Special Cup. This four-race series then culminated in Rainbow Road, a level where just a few mistakes could mean the difference between first place and last place.
By design, Rainbow Road is the most challenging course in Super Mario Kart. Players must stay ahead of their enemies throughout the bright and distracting raceway. Combine this with competitors throwing turtle shells and banana peels and it's clear only genuinely skilled players could take home the gold on Rainbow Road.
The lack of guardrails means players had to be able to master control of their karts to succeed. Should they fail to do so, the player would be apt to drive over the edge. Such a fall added valuable seconds to their track time while they waited for Lakitu, a Koopa in a cloud, to pick them up and put them back on course.
As if that weren't tough enough, the course also featured several other challenging aspects. In certain areas, Thwomps could randomly crash down right on the player's kart, therefore causing them to spin out and potentially fall.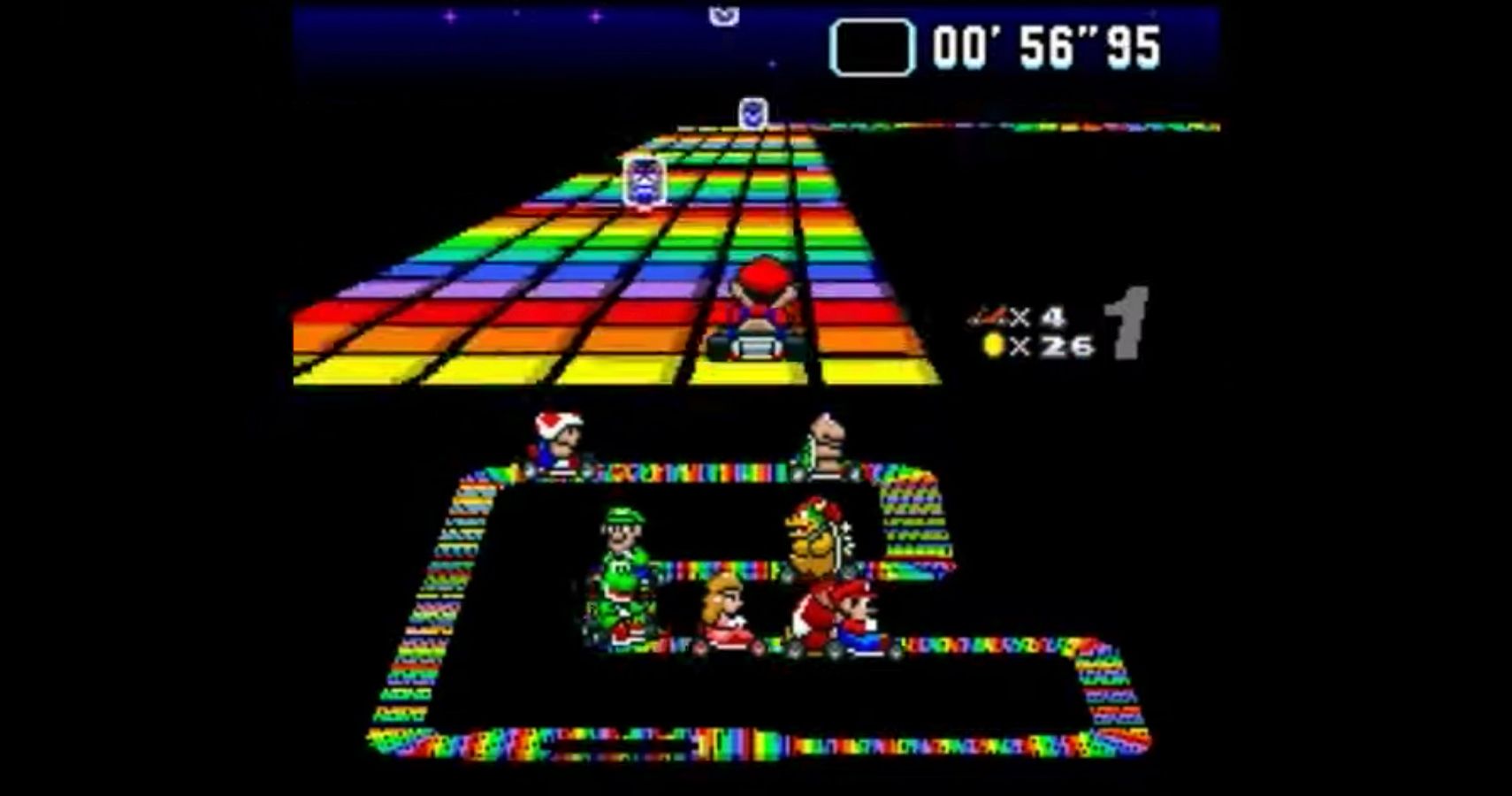 One part of the course splits in two, leaving a gaping gap in the middle of the raceway as the player navigates a thinner piece of track.
Falling more than once practically guaranteed the player wouldn't take first place. In some cases, a late-game nosedive could cost the player precious points in the overall series, shifting them from a Special Cup gold trophy to silver or bronze.
The magic of the original Rainbow Road is that it genuinely feels like a finale. With its upbeat music and the possibility of a fall around every corner, it created the perfect frantic finish to an overall great game, particularly at the more challenging 150cc level. It's no wonder Nintendo chose to continue to include reimagined versions of the fan-favorite course in nearly every major Mario Kart release that followed.
28 Years of Rainbow Road: An Ever-Evolving Course
Of course, by today's standards, SNES's Rainbow Road looks like an amateur designed it. But at the time, it offered a portrayal of the fun and innovation that defined the Nintendo brand. As time went on, Nintendo continued to include different iterations of Rainbow Road in many of the Mario Kart games that followed, particularly its major console releases. As it lives in on subsequent Mario Kart games, it's almost always the longest course in the game. It's also typically the hardest.
In Mario Kart 64, released in 1996 for the Nintendo 64, the track became much longer and presented a different trajectory with more peaks and slopes. The console's 64 CPU graphics capabilities allowed a smoother, more refined texture. However, the most significant difference is also the most surprising: the inclusion of railings throughout the track.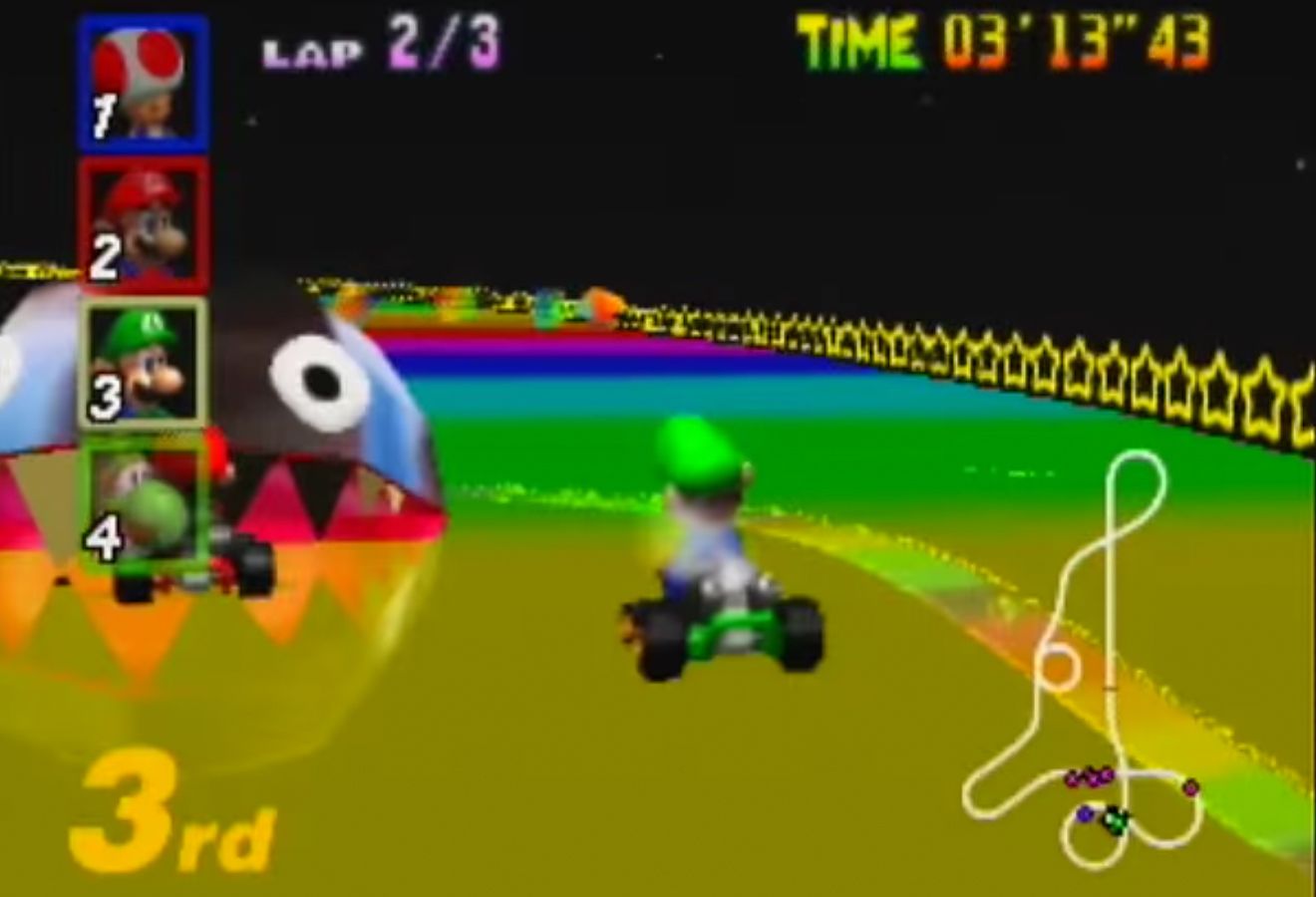 As it appeared in Mario Kart: Double Dash, released in 2003 for the Nintendo GameCube, Rainbow Road drew evident influence from its previous iterations. However, it also deviated substantially from its predecessors. Though it mimicked the N64 track's flowing color aesthetic, it also includes additional obstacles and changes in the course's flow.
In this version, some portions of the track have rail barriers, while others do not. Some areas provide speed boosts. Failing to navigate them properly can cause their kart to shoot off the raceway. At one point, drivers even get to shoot through a giant space tube.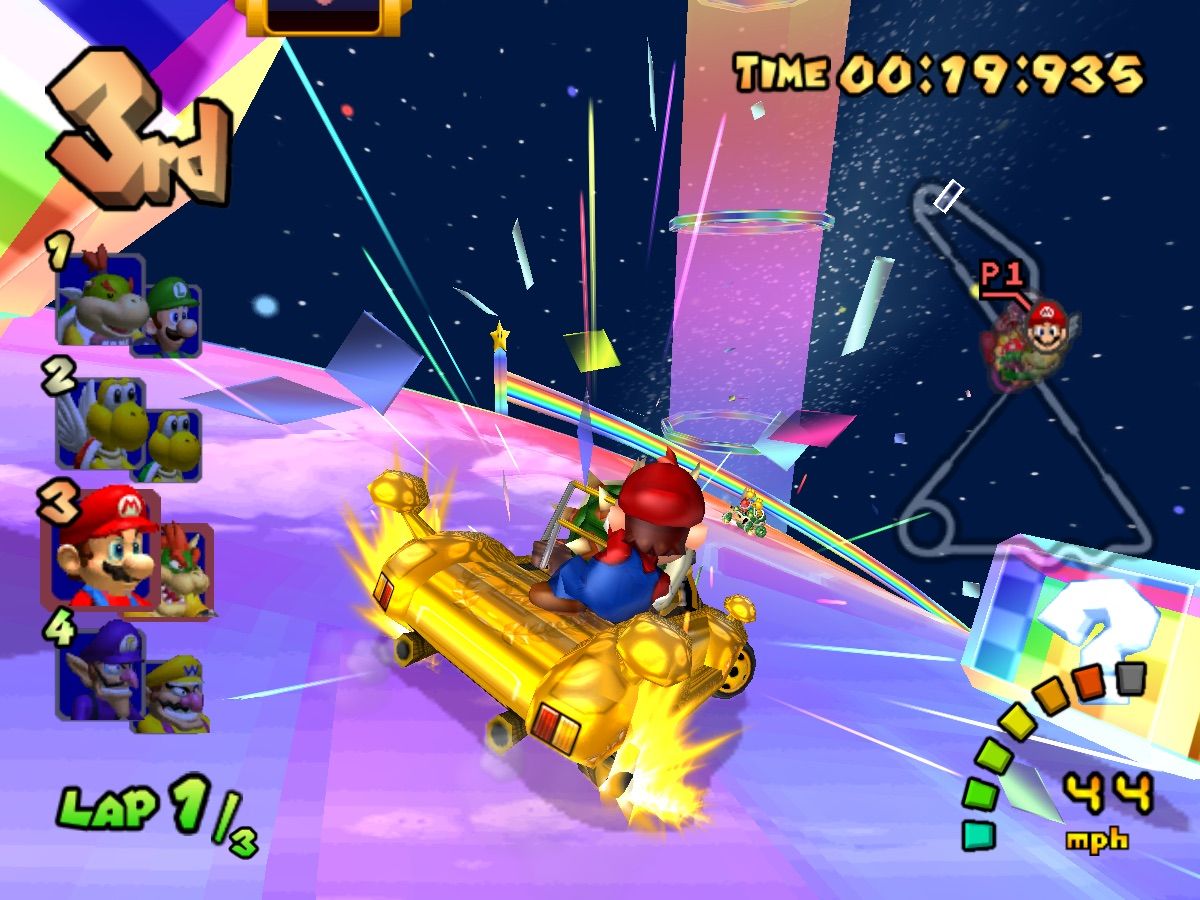 Almost all of these features are also present in 2008's Mario Kart Wii version of Rainbow Road. The split-track and gaping hole concept from the Super Mario Kart version reappeared, but this time players experienced several of them in a row. The possibility of launching from track waves that manifested as launch ramps made it more difficult to control the kart upon encountering this obstacle.
The space tube also returned, but this time in a much more colorful fashion.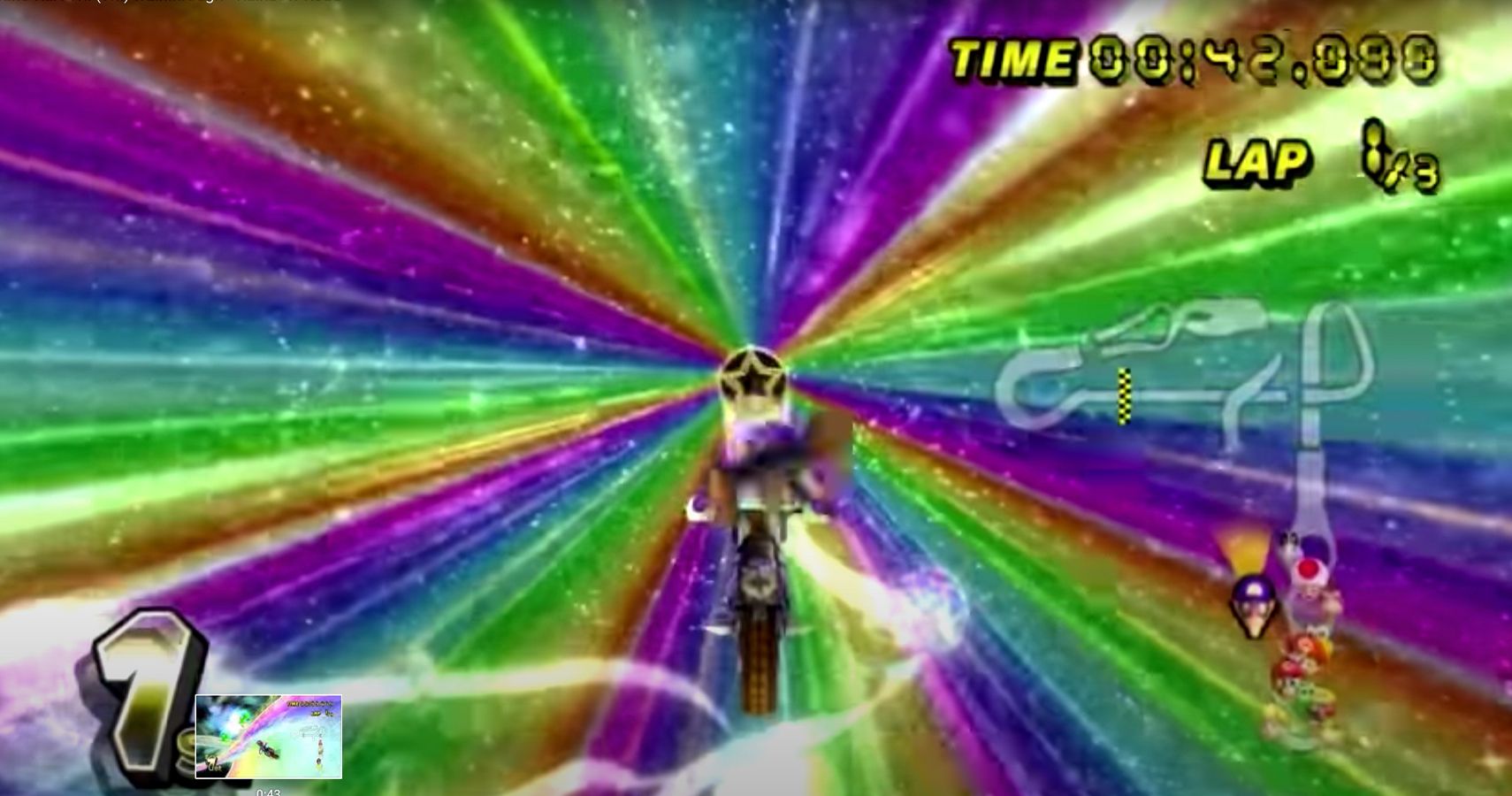 With 2011's Mario Kart 7 for the Nintendo 3DS, Rainbow Road evolved once again. This time, the track included new obstacles, such as ring-like objects that allow players to hover through the air and the chance to drive on planetary terrain.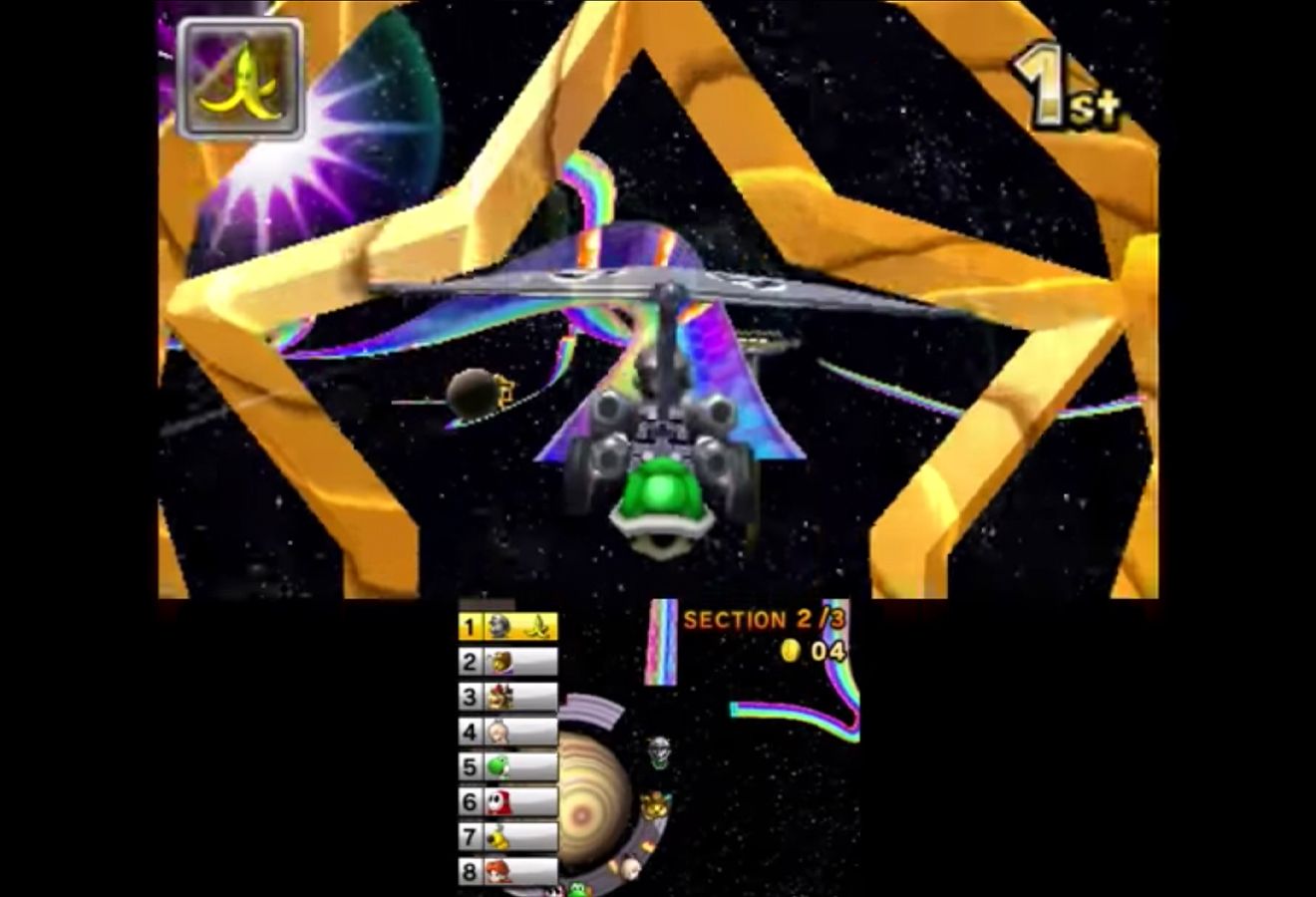 2014's Mario Kart 8 for Wii U introduced a new, futuristic take on Rainbow Road. This version would also appear in the game's counterpart, 2017's Mario Kart 8 Deluxe for Switch. This version is much more industrial, trading the surrealist approach to the track for one that's more influenced by machinery and technology. Despite the differences in colors and textures, its unique obstacles mean it still feels like Rainbow Road.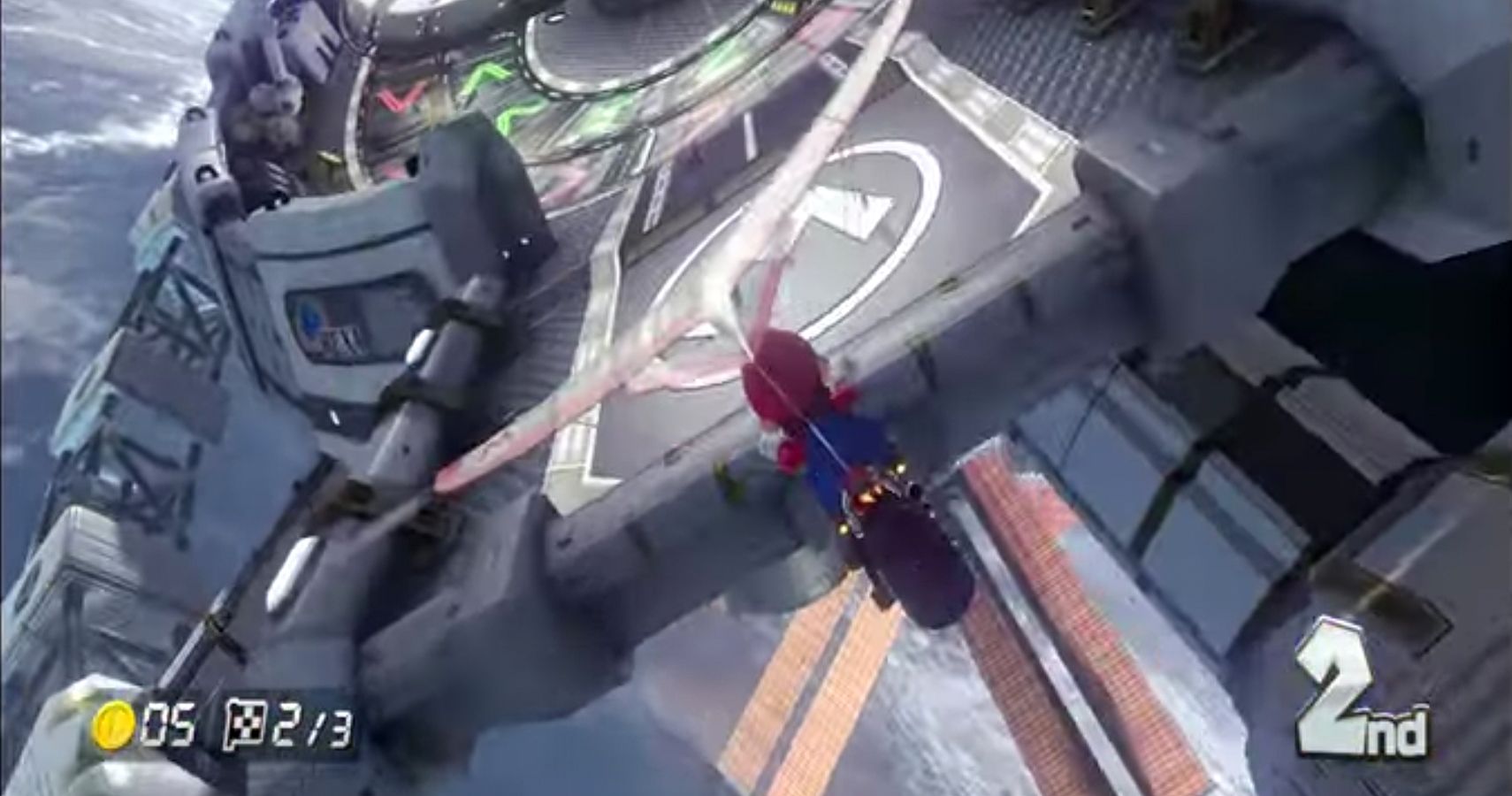 These titles also included a remade version of Rainbow Road for N64. This version had a much more impressive graphic range, yet was designed to feel fundamentally similar to the original. However, in an apparent determination that the original course was too long, the Nintendo team opted to shorten the race itself by diving the track into sections instead of using the previously-favored lap format.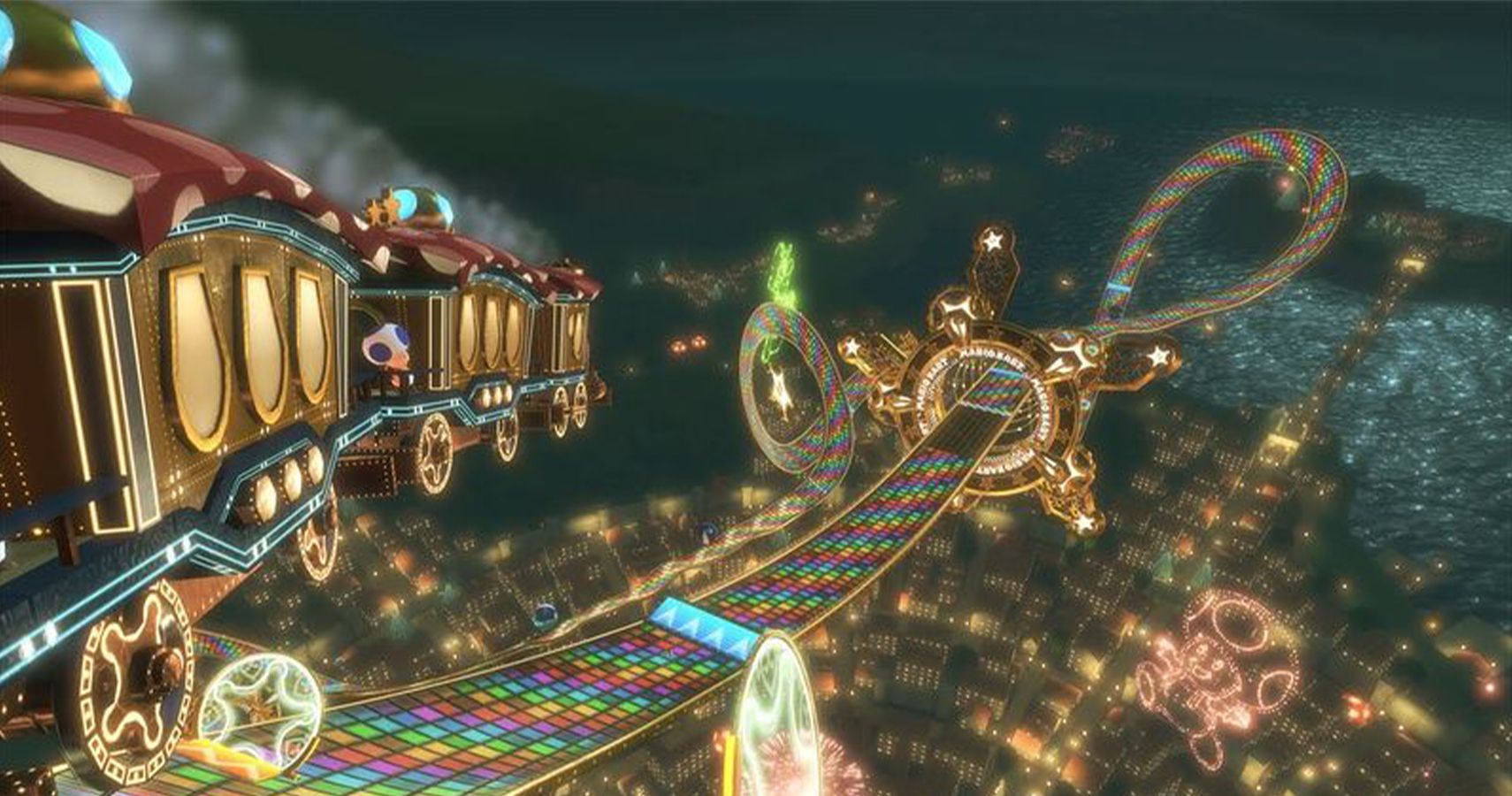 In a later DLC, the games introduced a reimagined version of Rainbow Road for SNES. This blocky approach to the original made the level accessible to a generation too young to remember the days of 8-bit and 16-bit technology.
It All Comes Back to the Original Rainbow Road
It's little surprise that the developers behind the Mario Kart series continue to breathe new life into this particular track. Still, the course wouldn't have evolved to what it is now without the classic SNES version.
Rainbow Road springboarded a tradition of colorful designs, exciting mechanics and substantial challenges to become a cornerstone of the Mario Kart series. In doing so, it began a longstanding tradition of all-around nostalgic fun.
READ NEXT: 150cc: 8 Ways Mario Kart 8 Is The Best In The Series And 7 Ways It's Not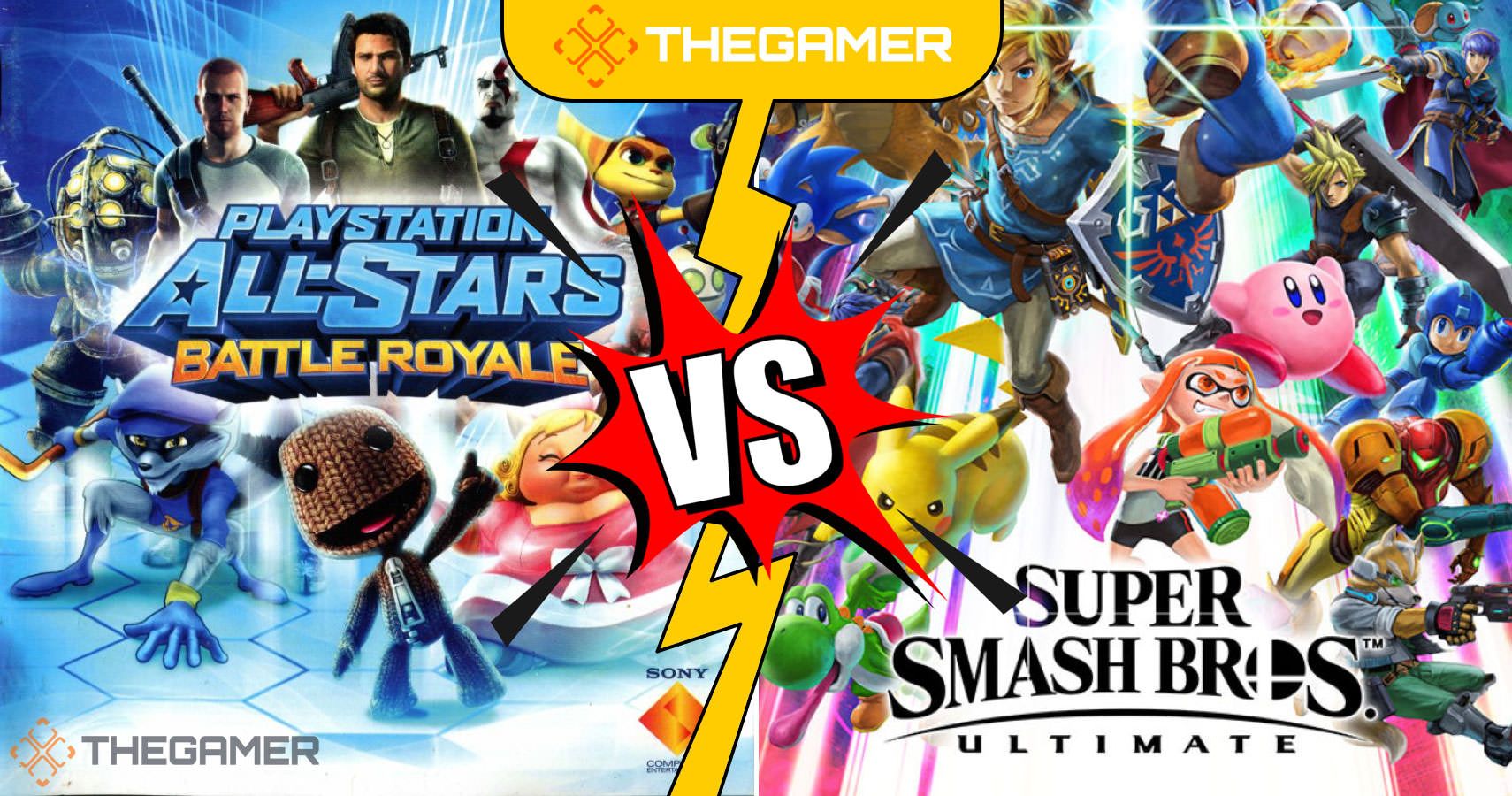 TheGamer Originals
Nintendo
Mario Kart
mario kart 8 deluxe
Whitney Meers is a lifelong gamer and professional writer whose credits include Newsweek, Comedy Central, HuffPost, NBCUniversal, Samsung, The Discovery Channel and truTV. She regularly contributes to Frederator Digital's YouTube gaming channel The Leaderboard, which recently surpassed a million subscribers.
As a former Top Writer on Medium, she wrote several of the site's most widely circulated satirical pieces throughout 2017 and 2018. Her personal essays have appeared on xoJane and Everyday Feminism. Additionally, she served as the consulting lead on Newsweek's Fortnite Special Edition, securing interviews with numerous gaming personalities including Ninja, DrLupo, TimTheTatman and Pokimane.
Whitney has a comedy background and has written and performed in various live shows including 8 Bits: A Sketch Show About Video Games at New York's Upright Citizens Brigade Theatre. She was a house team member on the sketch comedy team Slap Fight at The People's Improv Theater, also in NYC.
A versatile content creator, Whitney also produces gaming videos, makes gaming-related fan art and writes genre-bending scripts for film and television. Her pilot script Recession Proof was nominated for the TVWriter.com People's Pilot award in 2011 and was later optioned and produced by an independent production company.
Occasionally, Whitney streams on Twitch, where you can watch her battle royale her way through code:leaf errors in Apex Legends. Twitter / Instagram: @whitneymeers YouTube: youtube.com/wmeers
Source: Read Full Article