Most people know the pain of playing a game where they're in the middle of an intense firefight or boss battle, only to have their controller die due to running out of juice. Then, it's a matter of scrambling for your charging cable or battery pack, connecting it to their controller, and clearing the screen that automatically paused the game. Of course, an added level of frustration occurs when playing an online game, since those don't pause.
OtterBox – a company primarily known for its water-resistant, shock-resistant, and drop-resistant cases for mobile devices – knows this feeling as well, and has launched an industry-first power solution for console and cloud gaming as it evolves its gaming accessory suite of products.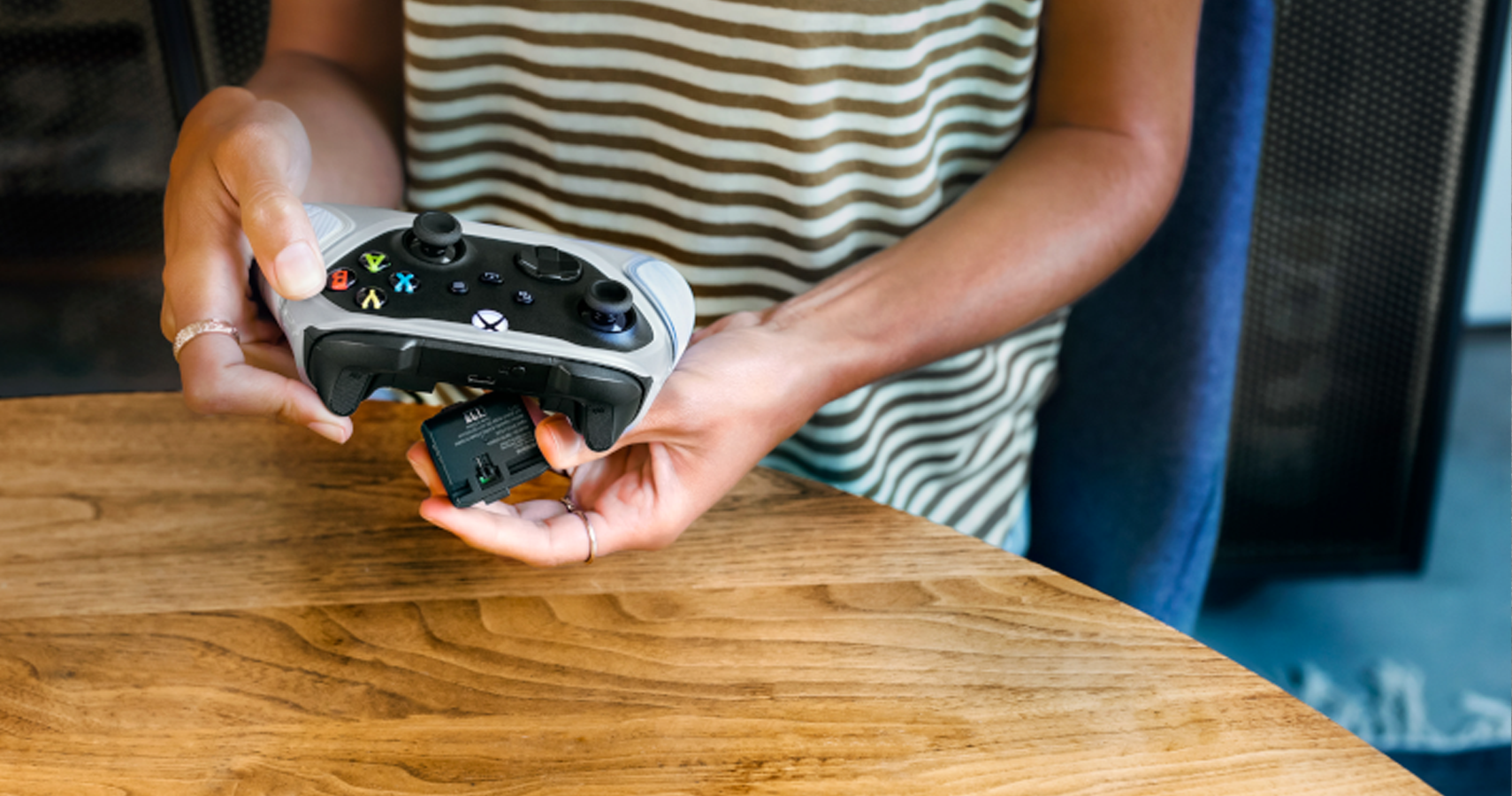 The OtterBox Power Swap Controller Batteries is a battery pack that has been created through the Designed for Xbox program. The Power Swap is a wireless chargeable battery that is compatible with Xbox One and Xbox X|S controllers, along with all available OtterBox gaming products.
The Power Swap is a "hot swap" battery pack, which basically means that your controller will never lose power while you're switching one battery pack with another. The battery itself provides a 10-hour battery life, while the cage that holds the battery pack actually has a reserve cell that maintains 30-second's worth of battery life, allowing your controller to keep working while you're swapping out packs. This means that your gameplay remains uninterrupted, which is especially huge for online gaming since you'll never need to take the time to resync a dead controller while you're in the middle of an online co-op or PvP session.
The thought behind the 30-second reserve cell charge (which is charged by the battery itself) is that you'll be able to swap out the pack without ever having to put your controller down.
via OtterBox
What's even better is that the Power Swap and its cage are the same weight as a normal battery pack. The Power Swap Batteries are charged via a dock, but can also be charged with a standard USB-C cable.
I spent some time with the OtterBox Power Swap Controller Batteries on my Xbox X|S controller, and can confirm that hot-swapping out the battery packs is about as seamless as it gets. The low-battery alert is especially helpful since it proactively lets me know when it's time to make a battery swap. The aesthetics of the batteries are great as well. It isn't bulky or intrusive, which makes sense given the fact that the Power Swap was created through the Designed for Xbox program, which allows third-party brands to adhere to Xbox-specific branding guidelines and technical specifications. To be honest, OtterBox has single-handedly made me decide that I'll never go back to a non-hot-swap battery pack, if I can help it.
A product sample was provided to TheGamer for this review. The OtterBox Power Swap Controller Batteries will be available for purchase on June 15 for $59.95 on OtterBox's website, Microsoft, and Amazon. It will also make its way to GameStop as well at a later date.
Source: Read Full Article