The fourth Sword & Shield Pokémon set released this past Friday and has already proven to be the most thoughtful, attractive, and varied set in the entire generation. With an increase in the number of ultra-rares, highly desirable Pokémon, a new card type, and even some shinies, Vivid Voltage proves that variety is the key to an exceptional expansion set.
The September mini-set Champion's Path had a fantastic theme, but unfortunately, the scarcity of the boxes and the lack of any strong chase cards other than the two Charizards made me lose interest in the set very quickly. I enjoyed feeling like a gym leader as I collected badges, but it was just too hard to even find the badge boxes thanks to scalpers and a limited supply.
I was happy to get back to normal with Vivid Voltage and excited to see the Pokémon company take some lessons from the previous Sword & Shield sets. There is a lot to love about Vivid Voltage and it starts with the sets mascot: Fat Pikachu.
Charizard is the card that prints money, but Pikachu is no slouch either, and we're already seeing some strong value from the Rainbow VMAX Pikachu in Vivid Voltage. There are four Pikachu's to collect in this set, but the crown jewel of the set is without a doubt that VMAX Pikachu, aka Fat Pikachu or Big Chungus. The community loves him, I love him, and his inclusion instantly raised Vivid Voltage to a higher tier than previous expansions Darkness Ablaze and Rebel Clash.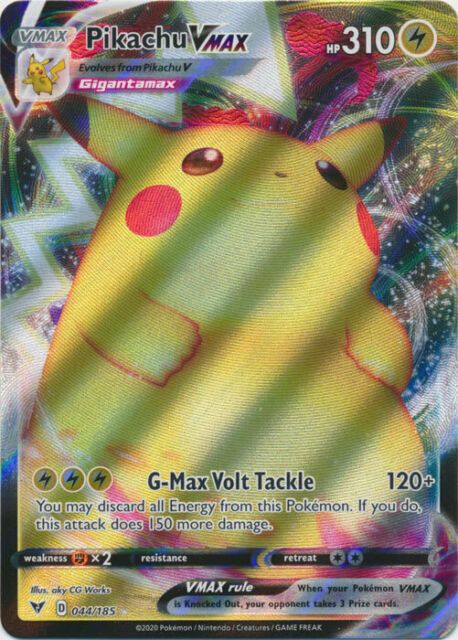 If Fat Pikachu was the only notable thing about Vivid Voltage it would still be a set worth opening, but there's so much more going on in this expansion — far more than previous Sword & Shield expansions. First of all, there are 185 numbered (non-secret rare) cards in this set, making it a smaller set than both Rebel Clash (192) and Darkness Ablaze (189). While the set size is comparable to Darkness Ablaze, the card type ratios are not. Darkness Ablaze has 21 numbered ultra-rares and 25 secret rares. Vivid Voltage 23 numbered ultra-rares and 38 secret rares. Meaning Vivid Voltage has a way higher number of chase cards. Not only that, it has a better pull rate for chase cards than any other set.
Part of the reason for this is the new card type called Amazing Rares. Amazing Rares have the same card design as normal holo cards but have a new color splash background and a unique holo pattern that makes them really stand out. Most importantly, Amazing Rares take the place of the reverse rare in each pack, meaning you have the chance to pull an Amazing Rare and a secret rare in every pack.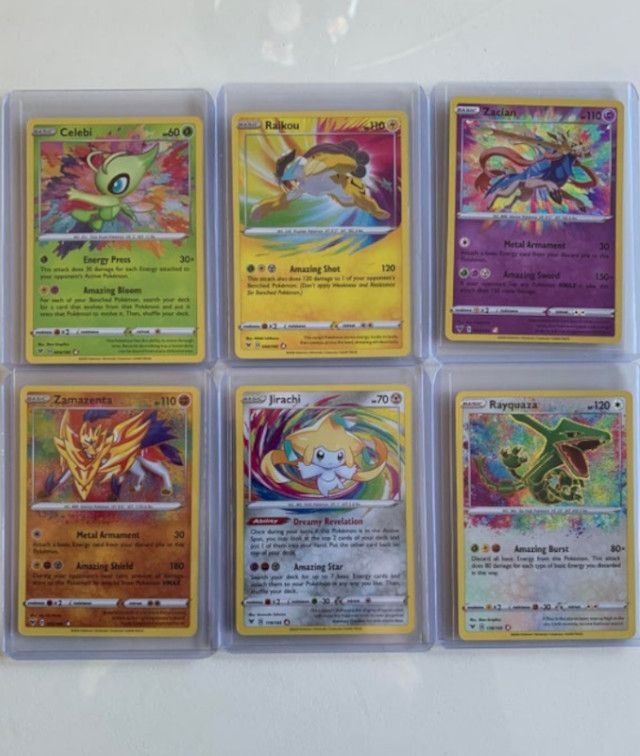 What's more, the secret rares in Vivid Voltage are exceptional. Beyond just Fat Pikachu, there is a full art Alakazam (the first one in over four years!) as well as fan favorites like Galarian Sirfetch'd, Leon, and Pokémon Center Lady. The two gold cards, Galarian Obstagoon and Oranguru, are actually the shiny version of these Pokémon, a nice little tease for the return of the shiny vault in February's mini-set.
Vivid Voltage is my favorite Sw&Sh expansion because of how much variety there is. Every pack I open gives me a chance to pull a high-value card like Rainbow VMAX Pikachu, beautiful new Amazing Rares, and tons of legendary and mythic Pokémon like Xerneas, Lugia, and Rayquaza. Vivid Voltage has something fun and exciting to find in practically every pack and it represents a fantastic new direction for the Sword & Shield generation.
An Elite Trainer Box, Booster Box, and Theme Decks were provided to TheGamer for this review. Vivid Voltage is available now at major retailers and local card shops.
READ NEXT: Pokemon Card Worth $200,000 Shows Up After Five Months Lost In The Mail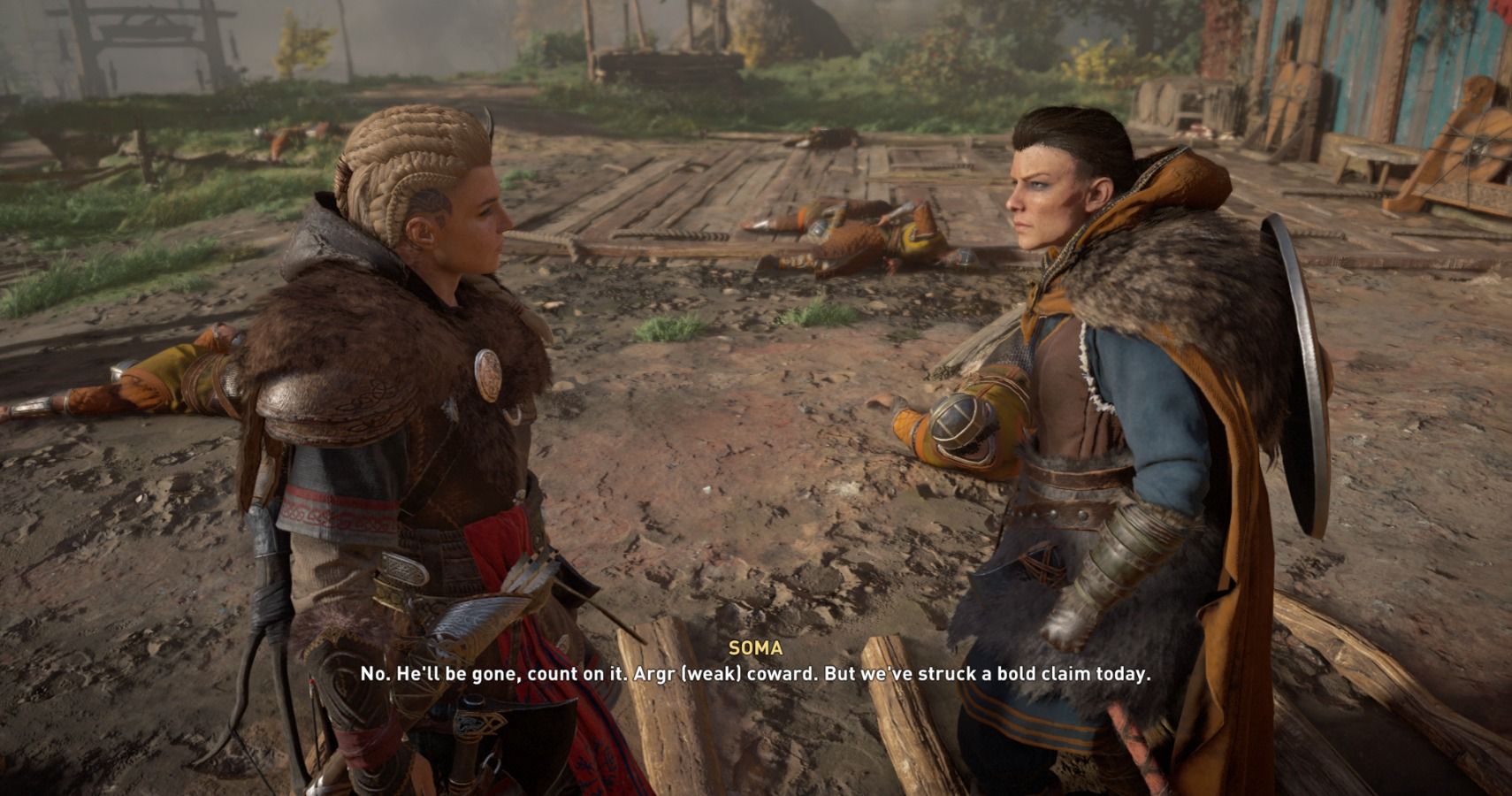 TheGamer Originals
Tabletop
Pokemon
Pokemon TCG
Eric Switzer is the Livestream News Editor for TheGamer as well as the lead for VR and Tech. He has written about comics and film for Bloody Disgusting and VFXwire. He is a graduate of University of Missouri – Columbia and Vancouver Film School. Eric loves board games, fan conventions, new technology, and his sweet sweet kitties Bruce and Babs. Favorite games include Destiny 2, Kingdom Hearts, Super Metroid, and Prey…but mostly Prey. His favorite Pokémon is Umbreon.
Source: Read Full Article