So far 2021 has not been the fresh new start many were hoping for, and it seems nowhere is safe from the toxicity we've seen in the world over this past week. In the case of Twitch, the outpouring of hate speech began with a controversial statement by the face of the PogChamp emote. After Twitch tried to turn the situation into an opportunity to raise the profile of minority creators, the whole thing went south, fast.
Now Twitch finds itself in a position where the gestures it made to try and bring good out of a bad situation have done nothing but highlight just how widespread racism, hate speech, and toxicity on the platform are.
The Beginning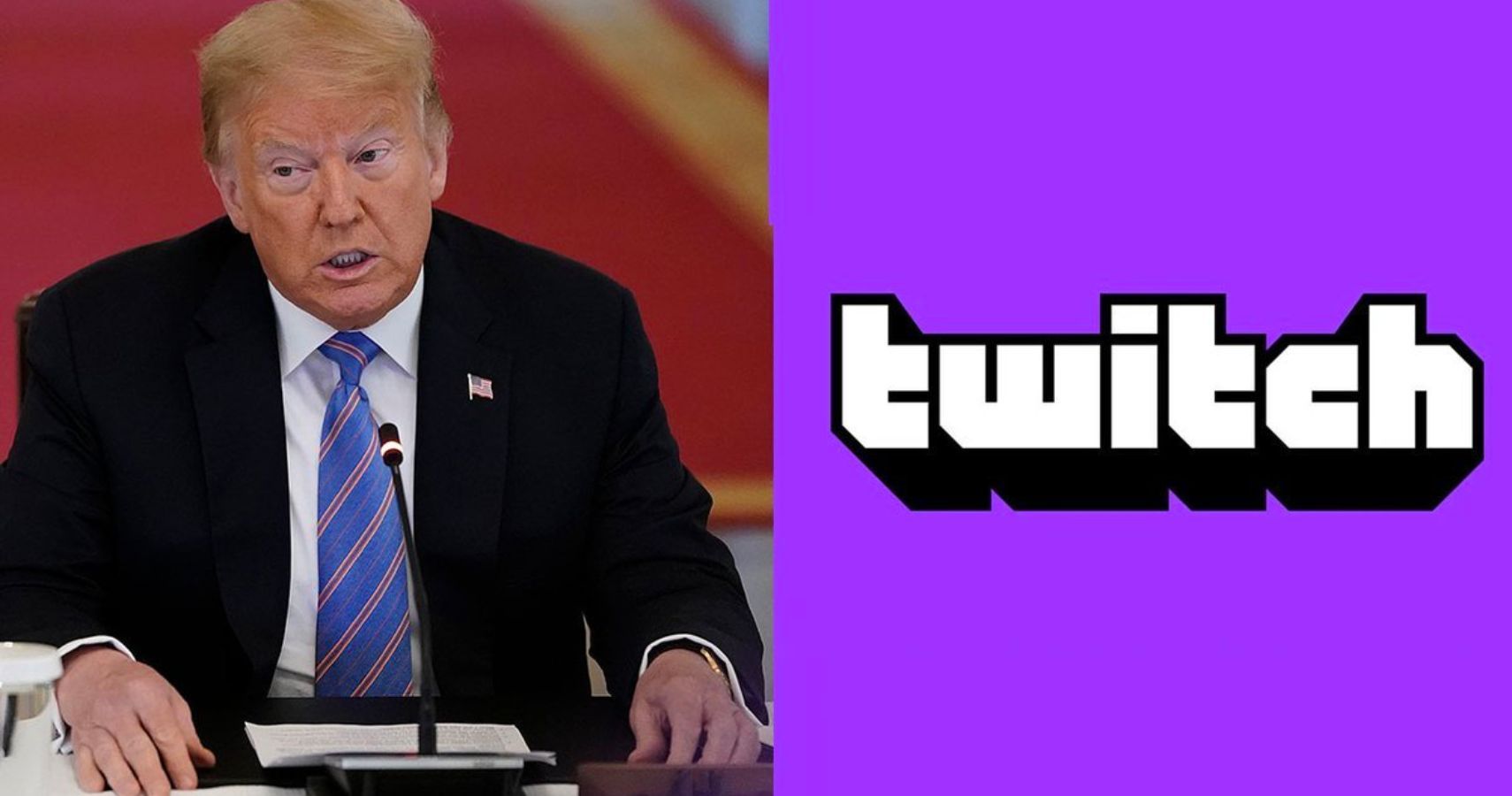 It all began when Twitch removed the PogChamp emote from the platform. This decision was taken after the face of the emote, Ryan "Gootecks" Guiterrez, made some controversial statements encouraging further violence in Washington D.C. after a mob of Trump supporters stormed the Capitol building. The event, which can only be described as an insurrection, saw five people lose their lives and many more injured.
As the world watched, Twitch made some smart and proactive moves. Not only did they remove the emote, but they also took the unexpected step of disabling Donald Trump's Twitch account. In the accompanying statement, emailed to Kotaku, a spokesperson wrote "Given the current extraordinary circumstances and the President's incendiary rhetoric, we believe this is a necessary step to protect our community and prevent Twitch from being used to incite further violence."
Both of these steps were positive, showing Twitch following its conduct policy that currently states "We don't tolerate conduct that encourages or condones hate or harassment in any way," before clarifying that "Hateful conduct is a zero-tolerance violation."
While these moves garnered praise, things took a turn from here.
A New PogChamp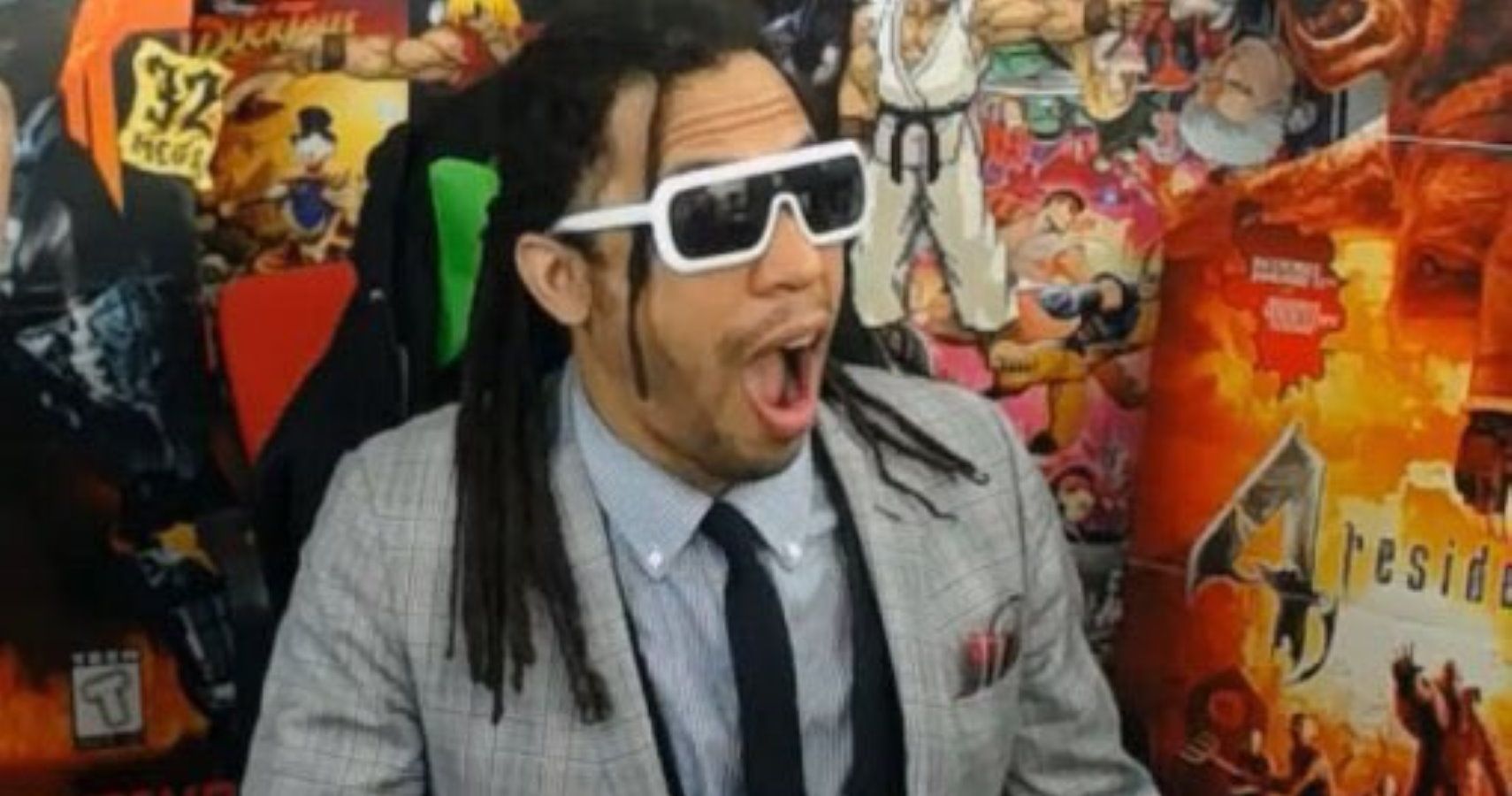 Twitch knew that the removal of the emote would be a blow to the community, where many viewers and streamers alike use it to celebrate some of the most epic moments on the platform. Their statement regarding the situation clarified this saying, "We want the sentiment and use of Pog to live on – its meaning is much bigger than the person depicted or image itself – and it has a big place in Twitch culture."
While Twitch was considering its next step, Magic and Hearthstone streamer Sean "Day9" Plott suggested creating a database of streamer faces that would be randomly displayed when the emote was used. Twitch took this idea and adjusted it slightly, settling on having a new streamer as the PogChamp every 24 hours.
The first streamer to be chosen was Kenny "Unroolie" McWild who threw his name into the hat early on and had his wish granted. He was followed by UmiNoKaiju and Reversal. Things were going well at this point. The selection of creators was diverse and Twitch was no doubt feeling proud of the move.
These first three PogChamps appeared to be able to mostly enjoy their moments before Twitch's toxic and racist community woke up and noticed they'd made a black man PogChamp. It's almost as if they were busy traveling back home from somewhere those first three days…
Critical Bard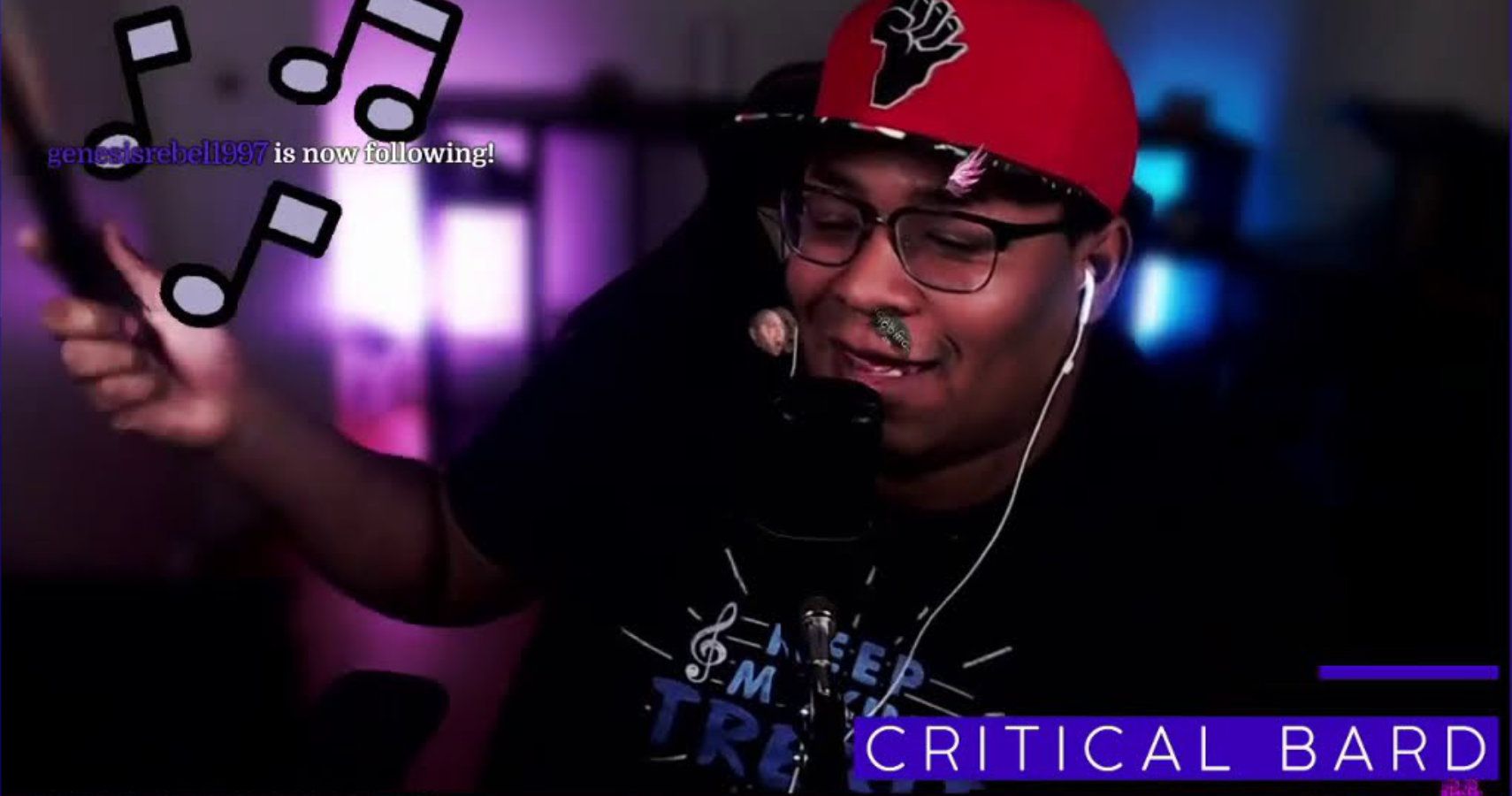 Omega 'Critical Bard' Jones may not have as many Twitch followers on his personal channel as the previous PogChamps but his public profile is much larger. This is thanks to his role as the Jingle Artist for Critical Role, his creation of the Black AF Roundtable, and his general prominence in the D&D community. He's also very outspoken when it comes to Black rights. All these combined to create a perfect storm that showed Twitch at its very worst.
As soon as his face hit the emote, an achievement celebrated by Critical Role's Matthew Mercer amongst others, Jones was subjected to racist abuse. Over the 24 hours that he was PogChamp, this escalated to insane degrees and included "a lot of hurtful messages and death threats."
Throughout the day Jones used his social platform to give an insight into the kind of abuse he receives. He posted screenshots of racist and ableist messages he received and also spoke out about abuse on Twitch itself. When his time was up and the honor was handed to Deere, she also faced a barrage of abuse, including transphobic comments that are visible in Twitch's announcement thread on Twitter.
Twitch's Reaction
In response to the backlash, Twitch put out the following message:
The problem is, as always, that Twitch appears to be all talk and no action. In the comments of this statement are multiple remarks from creators who have been targeted by harassment and had no support from Twitch. Jones himself even dismissed the vague statement that an increasingly large amount of viewers simply don't believe.
Twitch has a history of neglecting to address the rising toxicity on its platform and this new move, which it no doubt expected to give the image of being inclusive and diverse, has simply highlighted just how bad it is and how deep the hatred runs. Toxicity of this level doesn't appear overnight, and years of failing to appropriately respond to TOS violations have caused it to hit such a level that it's a wonder any marginalized creator feels safe on the platform at all.
What Should Have Happened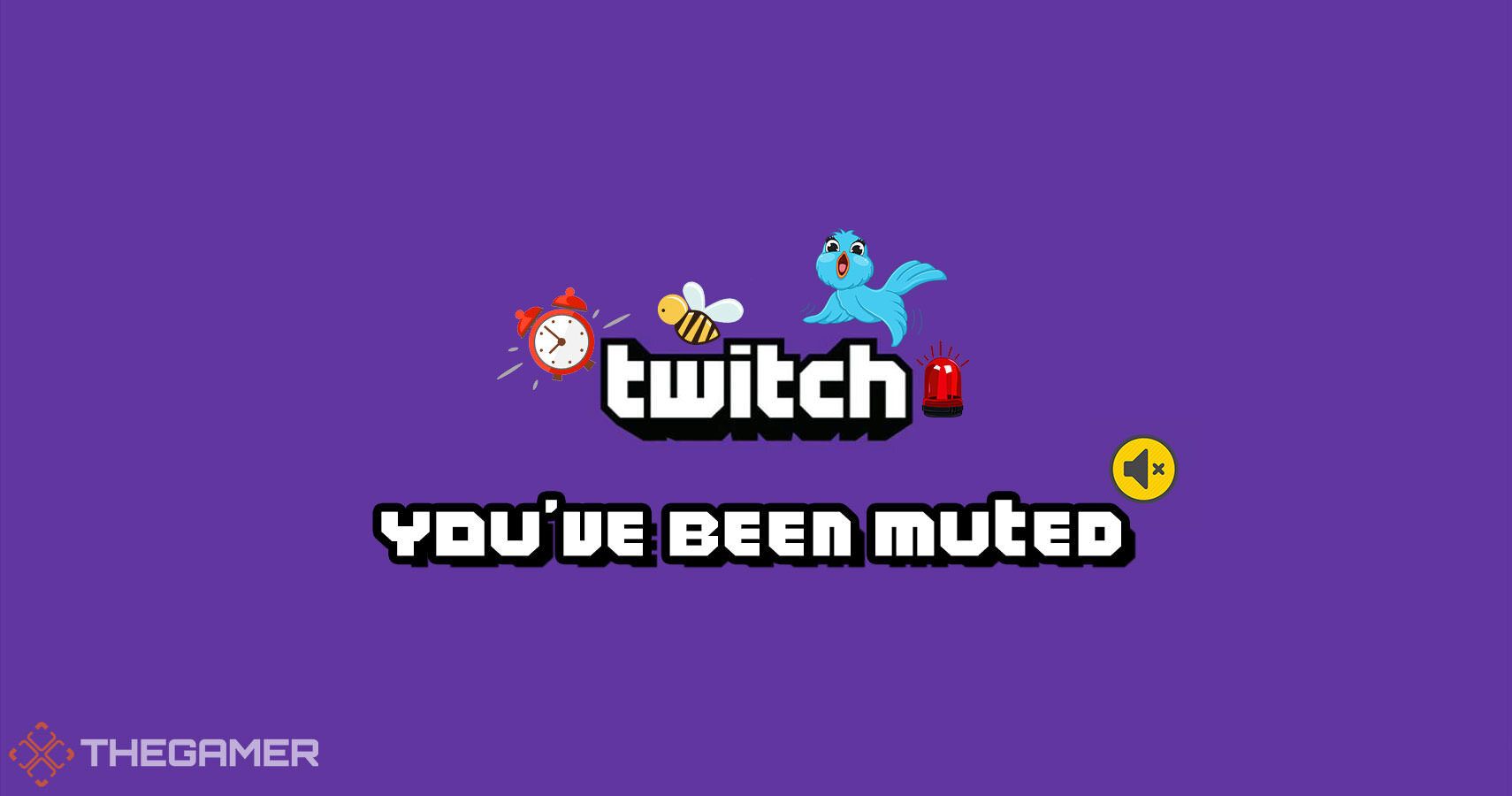 If we're honest here, Twitch should have seen this coming. After all, it removed the original emote because the face on it was supporting white supremacists. Then just a few days later it promoted the face of a well-known and outspoken Black creator. It was never going to end with a wholesome lovefest where everyone is happy for him.
The history of harassment towards Black creators on Twitch is extensive, so why did it think promoting one to its notoriously toxic audience would go just swimmingly? While even Jones himself didn't expect the scale of the attacks, he did expect them, and Twitch should have as well.
Raising the profile of a creator in this way will always have negatives as well as positives, regardless of race, gender, or sexuality. After all, trolls will be trolls, and jealousy at seeing creators highlighted in ways like this often comes out as hate speech and anger. If this initiative is to work, then the creators featured on the emote need to be supported. This could mean a Twitch staff member monitoring their streams for the duration of their PogChamp fame or even just responding to the reports of harassment and hate speech and actually acting on them.
Going Forward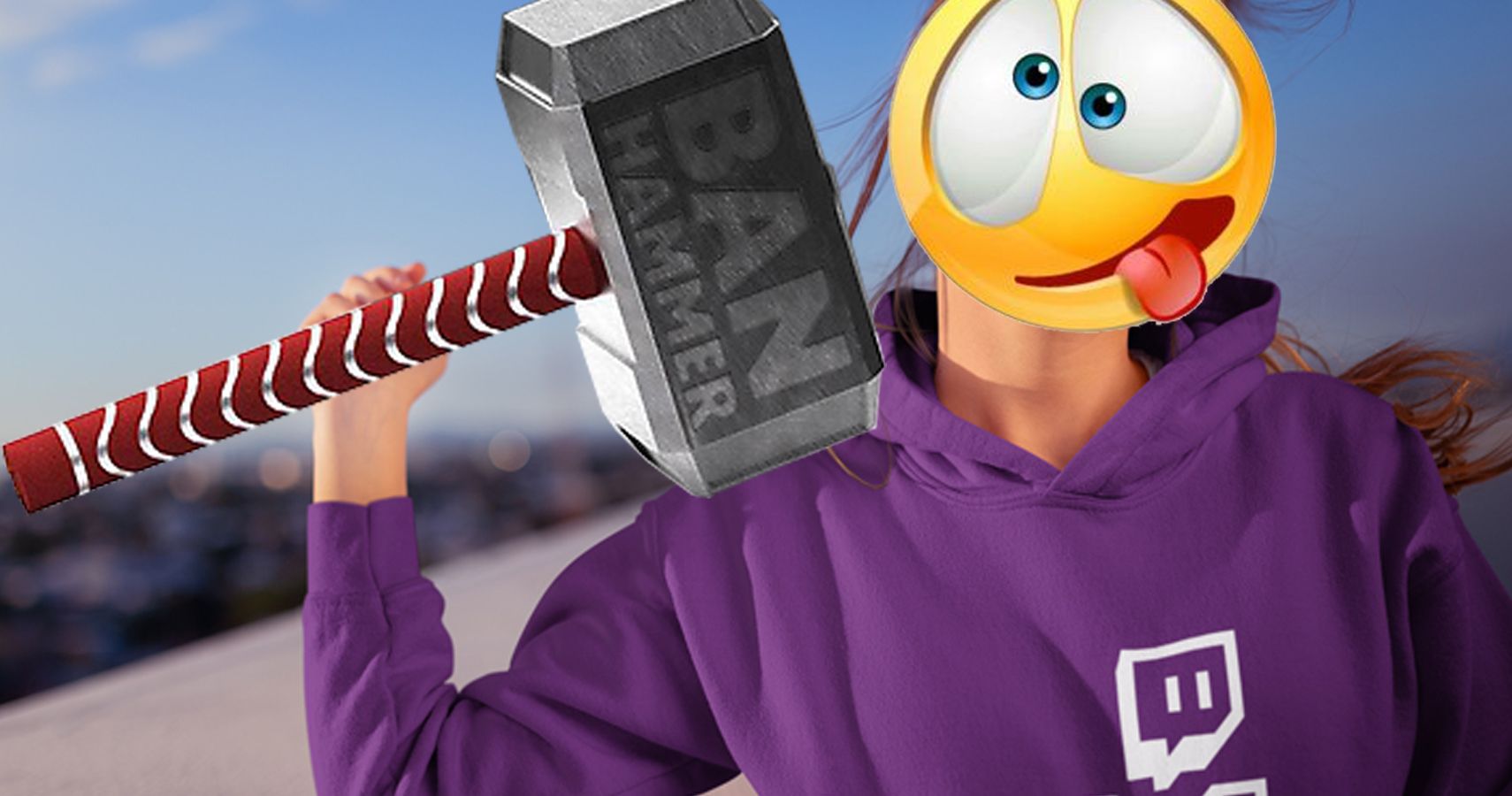 Seeing what Jones has gone through means marginalized creators will now forever have the shine removed from being selected, as they are forced to decide if they can cope with this level of abuse in return for being famous for a day.
Twitch clearly aimed to promote and highlight minority creators but has instead just shown how dangerous its platform can be for them. On January 22, Twitch's new and stricter TOS will be enacted. Let's hope that rather than just writing stronger words about toxicity on the platform, it follows through with sanctions and bans for those who violate them.
Next: Twitch To Ban Confederate Flag, Blackface, And Unwelcome Sexual Comments In January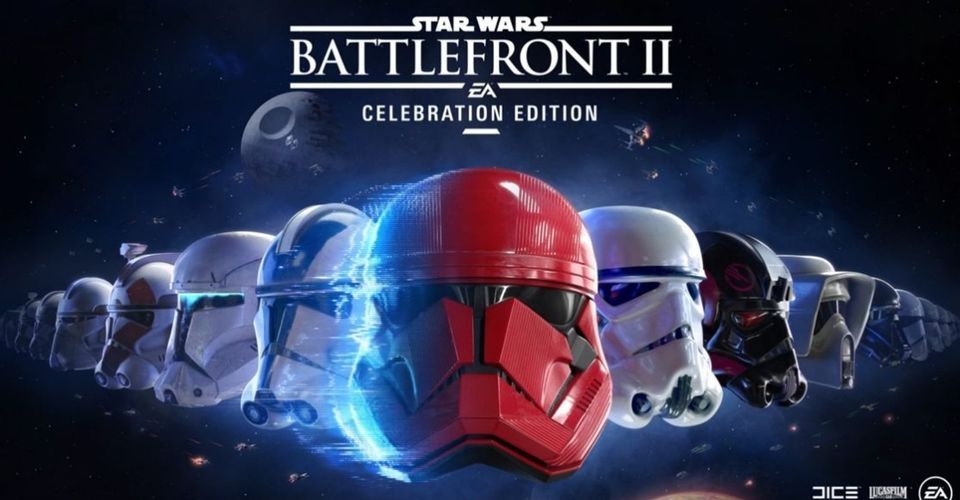 Helen began playing games at an early age with her first computer being a hand-me-down Sinclair ZX Spectrum. It didn't put her off… She is all grown up now but is still a gamer at heart, especially when it comes to The Sims and other strategy and simulation games.
She juggles the daily demands of life with a family and somehow still finds the time to indulge her two passions in life, writing and gaming; sometimes both at the same time.
Source: Read Full Article