For the longest time, multiplayer gaming in India revolved around cyber cafes. A regular weekend plan (or weekday, if you decided not to attend class) would consist of you and your mates heading to the nearest LAN gaming parlor and spending the day playing Counter-Strike, DOTA 2, or whatever said parlor had installed. For most of the country, that was the extent of online gaming. There would be intermittent waves with games like League of Legends, but nothing took the mass population by storm quite like PlayerUnknown's Battlegrounds, especially the mobile version.
To make it simpler, PUBG Mobile permeated into Indian pop-culture the same way Fornite did in the USA and other parts of the world. Before we understand why PUBG got so popular, there are a few things we need to understand about the country. India is a primarily mobile-based country with 97% of users running Android. The advent of budget smartphones like VIVO, OPPO, and MI has not only increased the accessibility to smartphones, but also widened the gap in Android's favour.
PUBG Mobile rolled out on Android before Fortnite and was also free-to-play. This gave the game a first-mover advantage over a populace that was ripe for the taking. According to SensorTower, India ranks No. 1 for PUBG Mobile downloads, with about 175 million downloads as of July 2020, or 24% of the total. Meanwhile, China ranks a far second, at 16.7% of total downloads. A quick Google Trends search of the past year will show you the popularity of PUBG as compared to the other popular games in the country.
PUBG had not only become India's most popular game, but also became a reason for social gatherings. Instead of just hanging out and chatting at their usual spots, you'll see kids and young adults specifically meeting to play PUBG Mobile. A cigarette or tea break from work usually included a round of the game. At a previous company, the entire design team would synchronize their breaks to dive into Erangel. The game even gave rise to a whole segment of streamers with millions of subscribers, something that was quite rare before PUBG took over the country.
But it's not just a social phenomenon. Video game branded clothing isn't really that big in India, you'd only find it at select retailers or e-commerce sites. However, waves of knock-off PUBG branded apparel can be seen lining the street stores of fashion districts.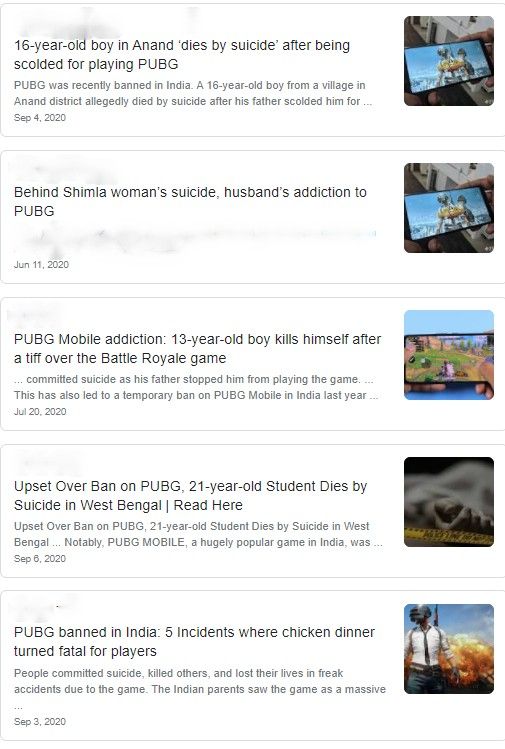 Multiple sensationalist news articles about PUBG related deaths featured across various online news outlets as if India had finally arrived at its satanic panic phase. Politicians from all over the country went up in arms about this evil game ruining the lives of impressionable children. Even Prime Minister Modi addressed the topic at an education-related event in India. Lastly, almost every news, finance, content, lifestyle, sports, or e-commerce site started churning out PUBG related content to boost their SEO numbers. As you can imagine, a video game journalist in India couldn't help but feel a bit saturated.
Well, I think I've given you a brief idea of the popularity (or infamy) of PUBG Mobile in the country. While politicians and representatives were up in arms about the game and its effects, there wasn't really much done by the government about it until September 5, 2020.
Amidst growing border tensions between India and China, the Indian government eventually banned 117 Chinese apps including PUBG Mobile and TikTok among others. The ban came under Section 69A of the Information Technology Act by the Ministry of Electronics and Information Technology, citing that these apps were, "prejudicial to sovereignty and integrity of India, defense of India, security of state and public order."
Well, that was that. India needed to look for a new favourite game overnight. Streamers had lost their revenue sources and Tencent just lost its biggest player base.
But this was not the end of it, the wheels began turning at the world's largest video game corporation. PUBG Corporation put out a response to the ban and detailed out how it would "work hand-in-hand with the Indian government to find a solution."
"In light of recent developments, PUBG Corporation has made the decision to no longer authorize the PUBG MOBILE franchise to Tencent Games in India. Moving forward, PUBG Corporation will take on all publishing responsibilities within the country. As the company explores ways to provide its own PUBG experience for India in the near future, it is committed to doing so by sustaining a localized and healthy gameplay environment for its fans," said the blog post by PUBG Corp.
That solution came in November, with the announcement of PUBG Mobile India, specifically crafted for the Indian market, much like China's Game for Peace. "In-game content will be improved and tailored to reflect local needs. Various aspects of the game will be customised for Indian gamers, such as the game now being set in a virtual simulation training ground, new characters automatically starting clothed, and green hit effects to reflect the virtual nature of the game. More importantly, the company will include a feature that places restrictions on game time to promote healthy gameplay habits for younger players," said the announcement press release.
A separate website and social media platforms were set up specifically for PUBG Mobile India, and they were populated with videos of influencers hyping up the return of India's favourite game.
However, the hype was short-lived. The Ministry of Electronics and Information Technology in India reportedly denied permission for the launch of PUBG Mobile in India. It seems that the government was not convinced by the changes made and that the app may still be a potential security risk.
Things now stand at a standstill between the developer and the Indian government, with no substantial update in sight.
NEXT: The New Game From The Dead Space Creators Is Set In The PUBG Universe (And That's A Good Thing)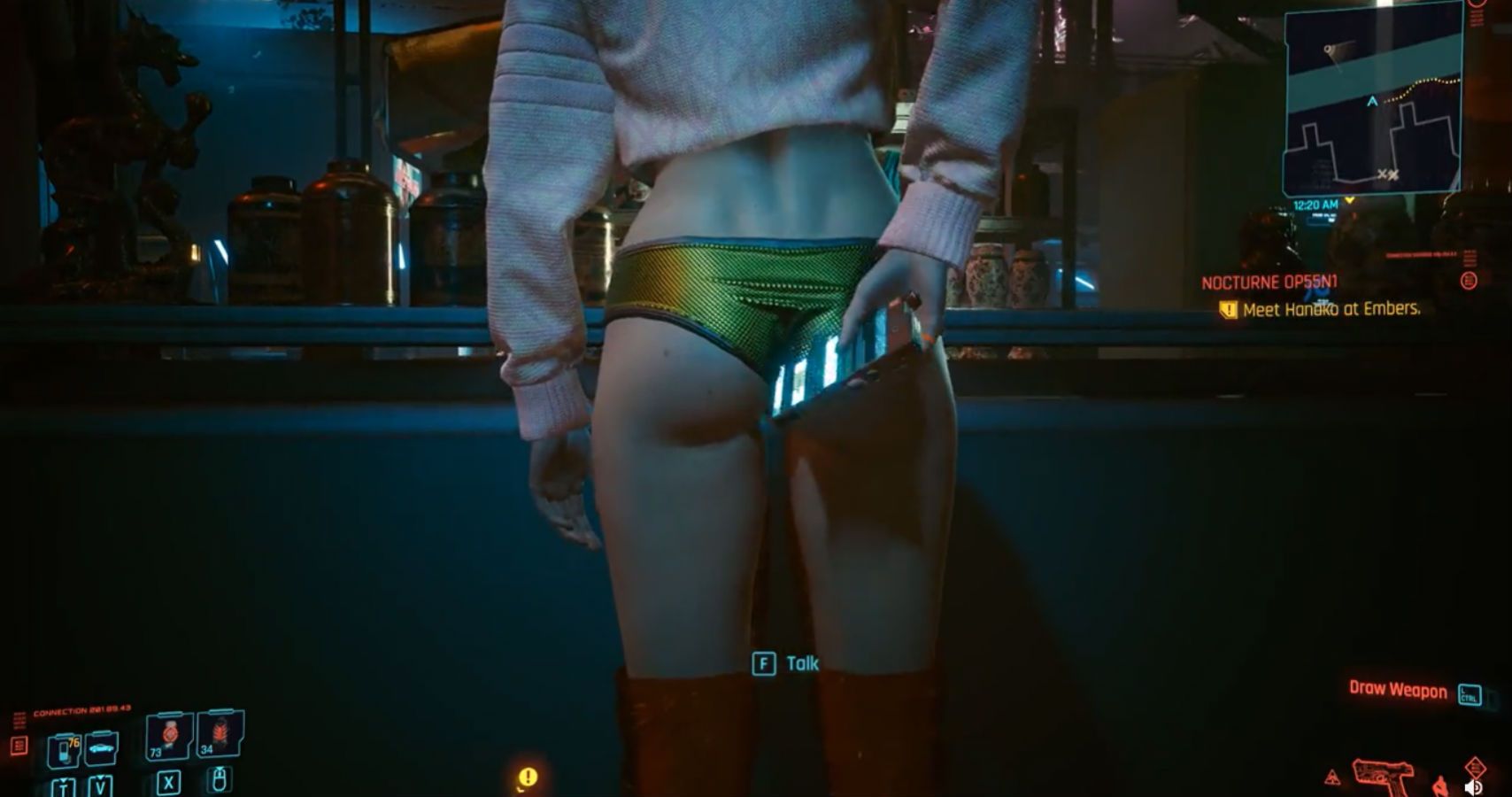 TheGamer Originals
PUBG Mobile
Tencent
India
Source: Read Full Article