The first DLC of the year for The Sims 4 is Paranormal Stuff and if the quality of this pack is setting the bar for the rest of 2021, then we're in for a good one. Despite being a stuff pack, the smallest and cheapest DLC, it's crammed with an amount of content much closer to what we'd expect to see in the more expensive game packs.
Not only is it filled with funky furniture and a range of cute clothing, but there's also a freelance career, residential lot type, and new skill that all work together to create a unique supernatural experience. This veritable feast of content is topped with the return of Bonehilda, the fan-favorite skeletal maid.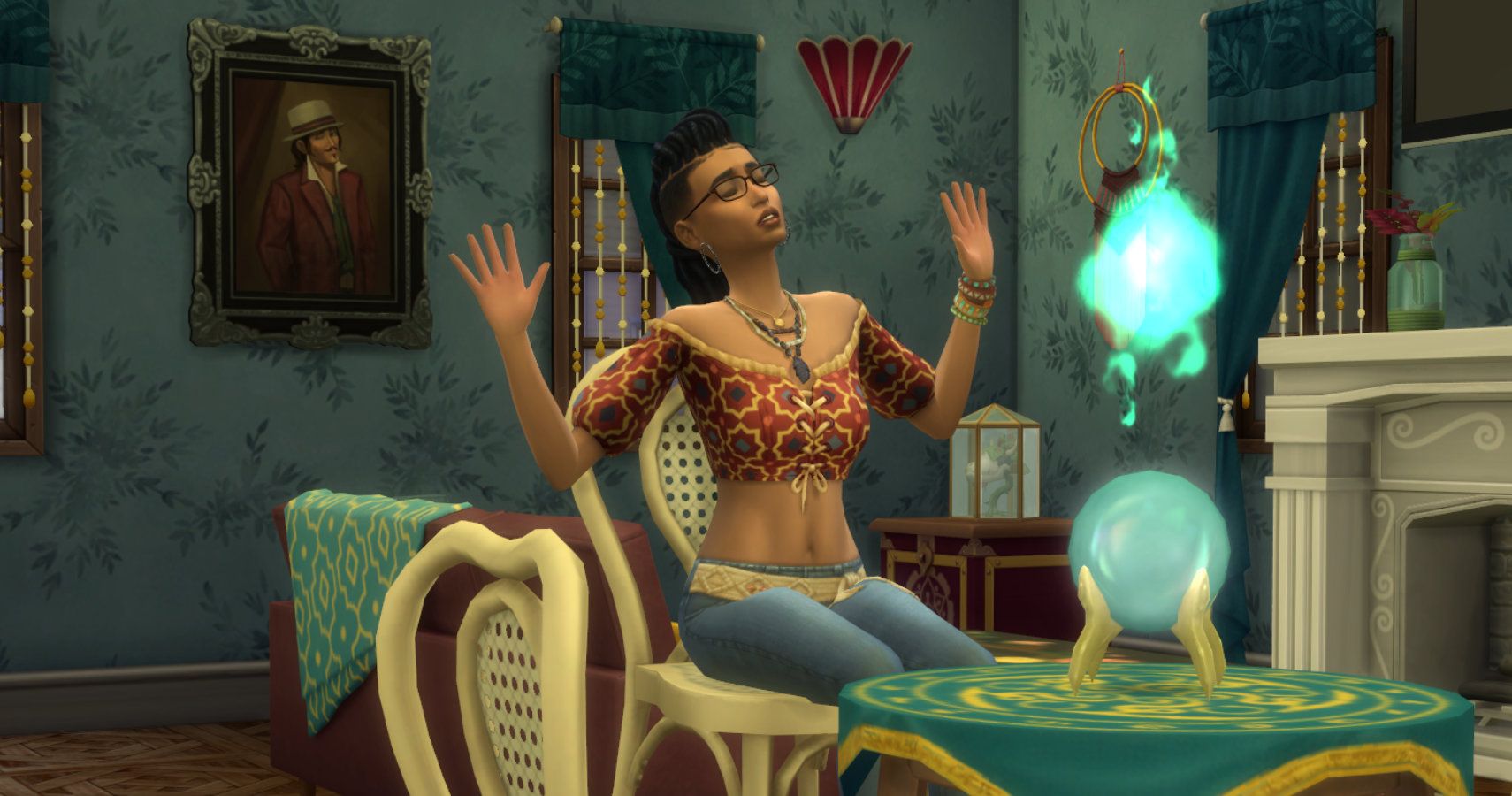 Crammed With Content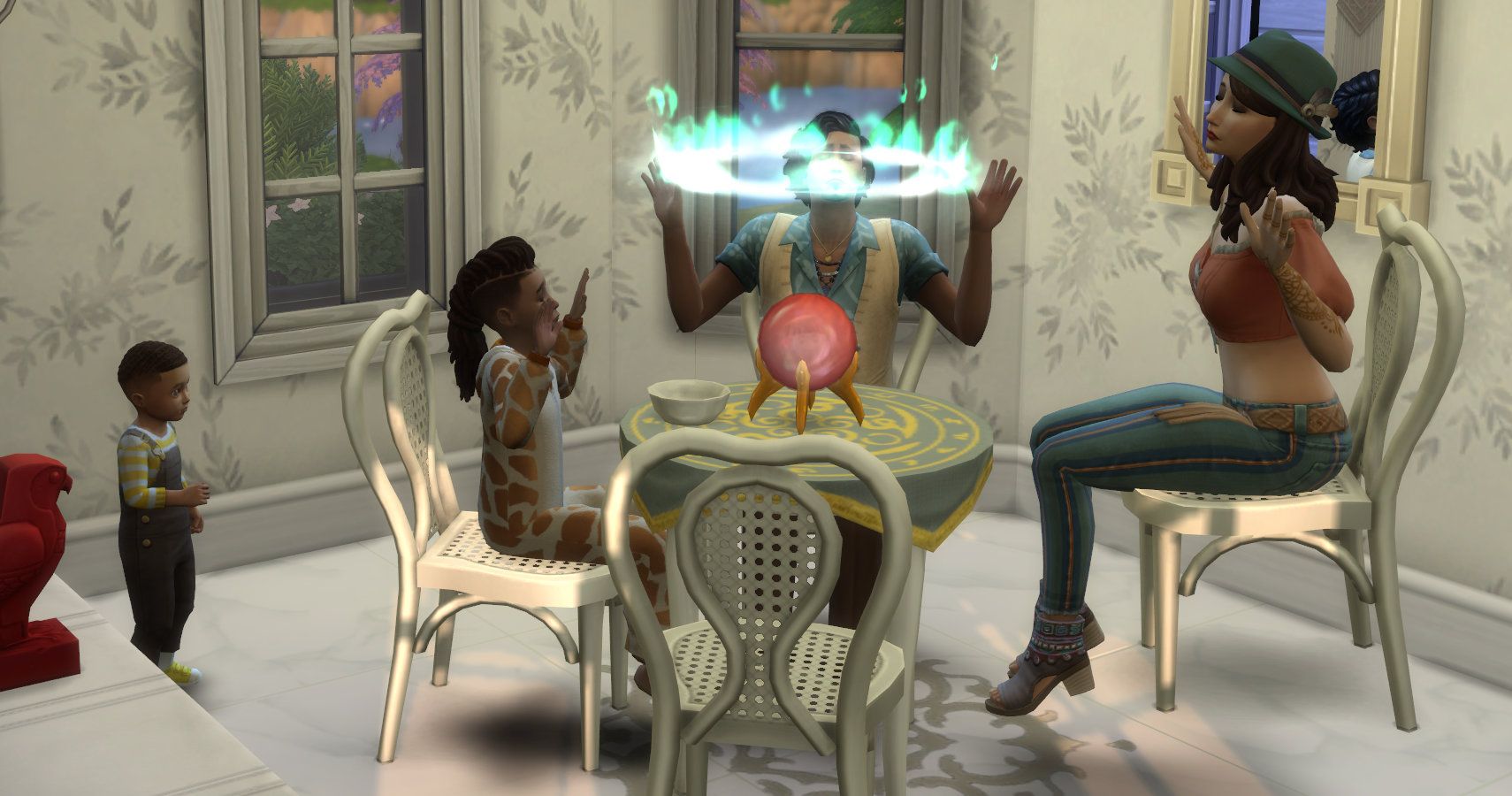 In the past, some DLC packs have been criticized for not including enough content but Paranormal Stuff has knocked the ball out of the park in this respect. We can see just how much when it's compared to the most recent stuff packs.
The surprisingly good Moschino Stuff brought us 24 create a sim items, 38 Build and Buy items, and a freelance career. This was followed by Tiny Living Stuff which contained 32 create-a-sim items, 34 build and buy items, and a brand new residential lot trait. The last stuff pack, Nifty Knitting, contained 38 create-a-sim items and 24 build and buy items, although these were increased by the knitting skill.
In comparison, Paranormal Stuff contains 32 create a sim items, more than Moschino and equal to Tiny Living, as well as 39 build and buy items, the highest of all the packs except Nifty Knitting, which has just three more when the knitted items are added. It also contains a new freelance career like Moschino, a new lot type like Tiny Living, and a new skill like Nifty Knitting. It truly is the most stuff we've ever gotten in a stuff pack.
Bohemian Create A Sim Items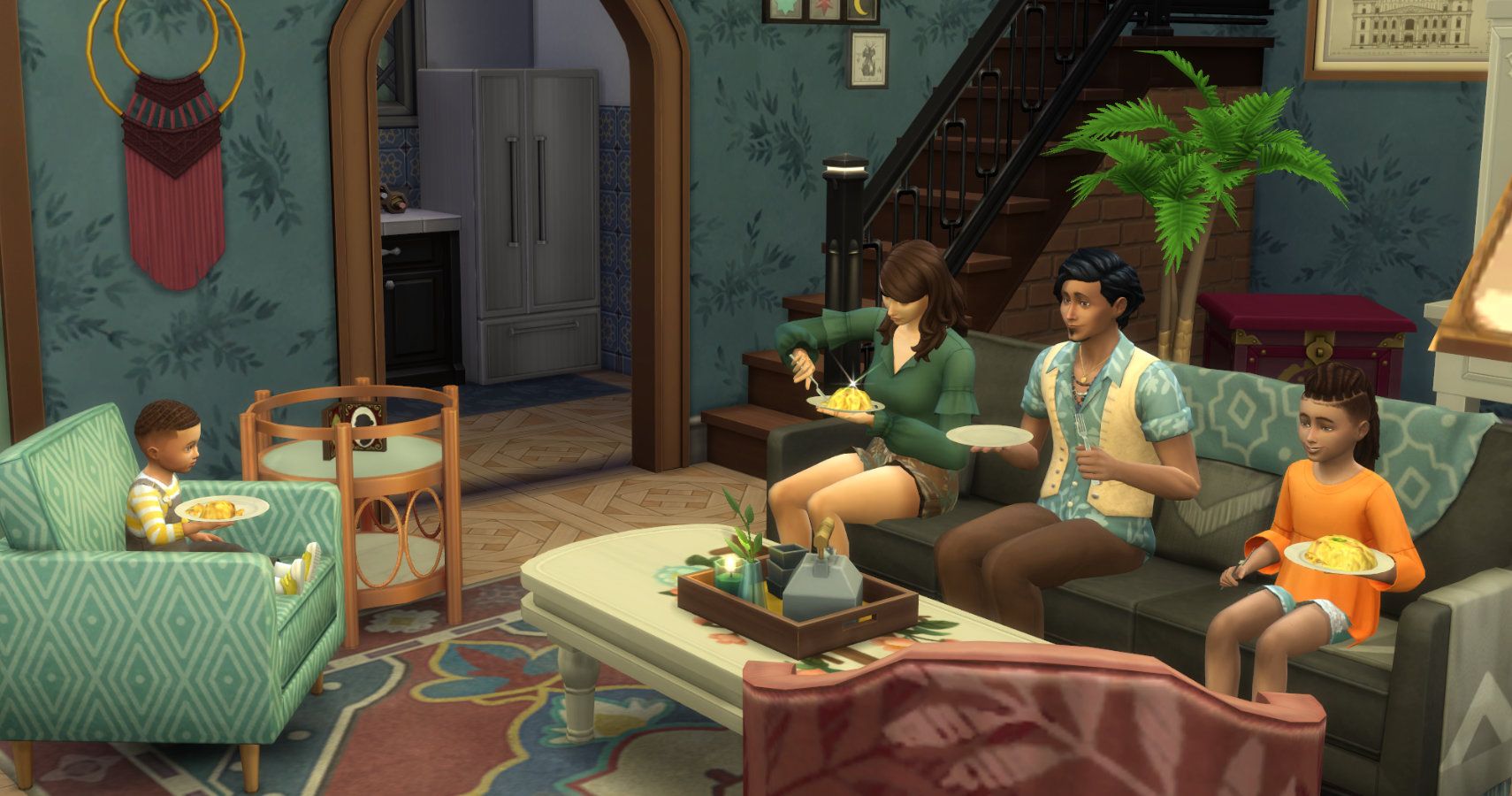 The new fashion has a vibrant bohemian, gypsy chic. Under the feminine tag, you'll find some casual crop tops, a skirt, and some floral shorts as well as some jeans. These are complemented by denim shorts and a long top combo many Simmers have already fallen in love with. There are also three pairs of shoes, including some Mary Janes, and both long and short dresses. Many items are similar in style to those found in Laundry Day.
Masculine styles include some jeans and an open neck shirt as well as some layered outfits and tops. There's also a unisex necklace and a couple of hats both sexes can wear with ease.
As is often the case, children are largely neglected, with just one feminine top and shorts combo available clothing-wise. However, there are some new hairstyles with toddlers receiving four of them, while children and older can access all five.
Overall, the selection of clothing is well designed but quite niche. If you aren't into the floaty bohemian look then there's little here that will grab your attention. There may also be those who feel that the gypsy vibes the items give off are too stereotypical for a pack focusing on mediums. However, it can be argued that the items are more mainstream than this since headscarves and over-the-top accessories are out in favor of more subtle loose dresses and smart hats.
Mix And Match Build And Buy
If you love the mix and match vibrant style of packs such as Movie Hangout then this selection of furniture will be right up your street. It also contains a number of clutter and decor items, something which is always handy to add a personal and lived-in touch to builds.
The majority of the items are lounge furniture with two styles of couch and armchair that look more like custom content than Maxis items. There's also a fireplace, desk, cupboard, side tables, and a coffee table. They can all be mixed and matched along with the new floral wallpaper and patterned wooden flooring.
In terms of decoration, there are curtains, several plants, some lights, a statue, a wall shelf, and some artwork. You'll also find a few supernatural clutter objects, including a hand statue that can be used to summon Guidry to a Haunted House.
Arguably the most important item is the séance table, which has some matching chairs and a version with alternative swatches that is just a regular table. It's the séance table that is the focus of the gameplay elements of the pack.
Ghostly Gameplay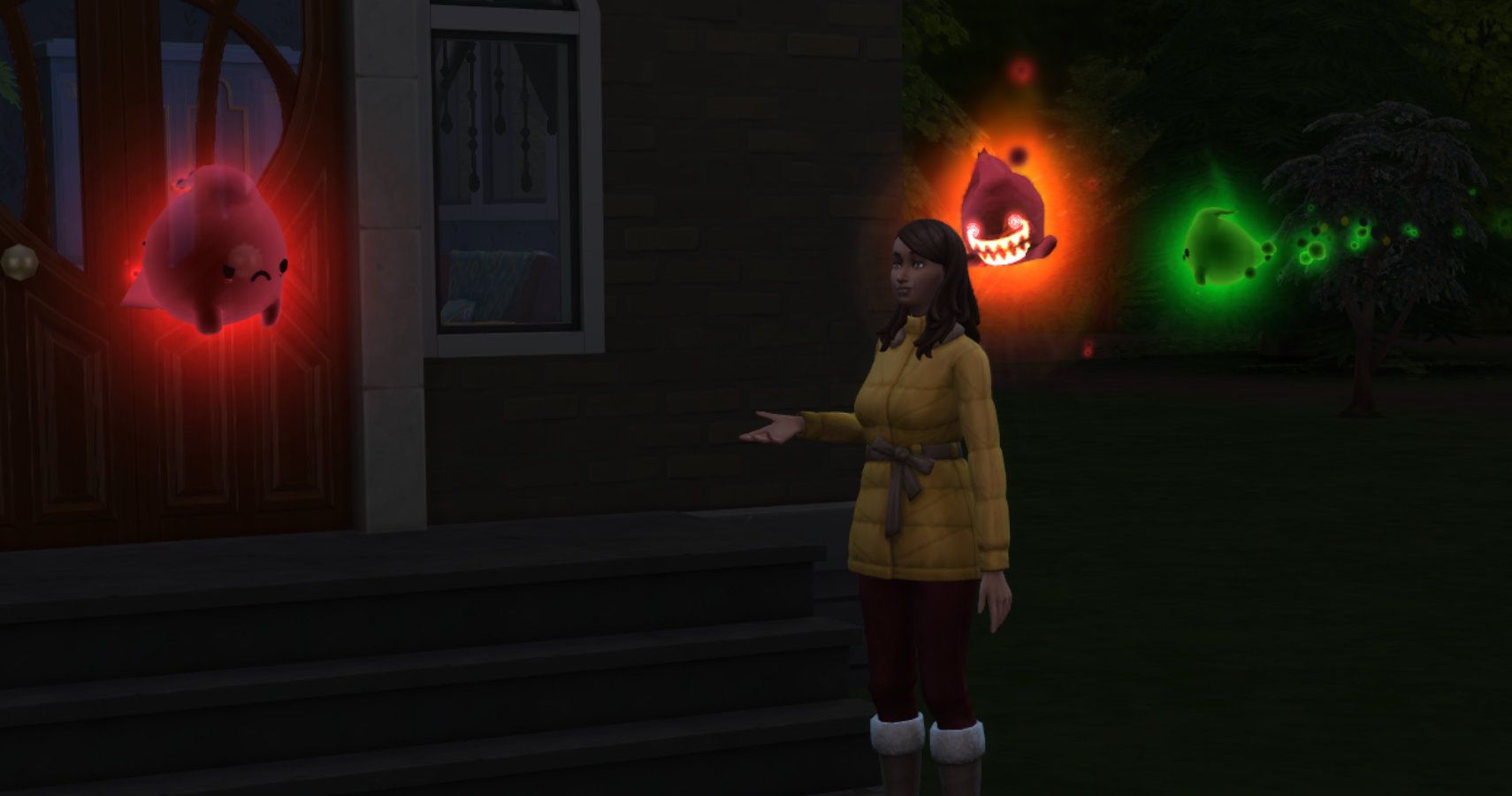 Most stuff packs have contained one element of gameplay but Paranormal actually contains three that work together to add new supernatural elements to your home, a lot type, skill, and career.
The main element is the new Haunted House Residential lot type. This has to be selected in build mode and once enabled will encourage specters to visit and things to go bump in the night, terrifying your Sims. In a haunted house, you can expect flickering lights, random noises, specters, and a few other ghostly visitors. Guidry, who you can see in the trailer, is a friendly spirit guide who offers practical help on your quest to get the spirits in your home under control. Not so friendly is Temperance, who has a complicated history with Guidry.
To bring the spirits under control Sims can learn the new Medium Skill. This will allow them to communicate with the departed, summon specters, calm the spirits on a haunted lot, and even take a trip outside of their body. Sims with a skill level of three or higher will also be able to summon Bonehilda, the skeletal maid we last saw in The Sims 3: Supernatural.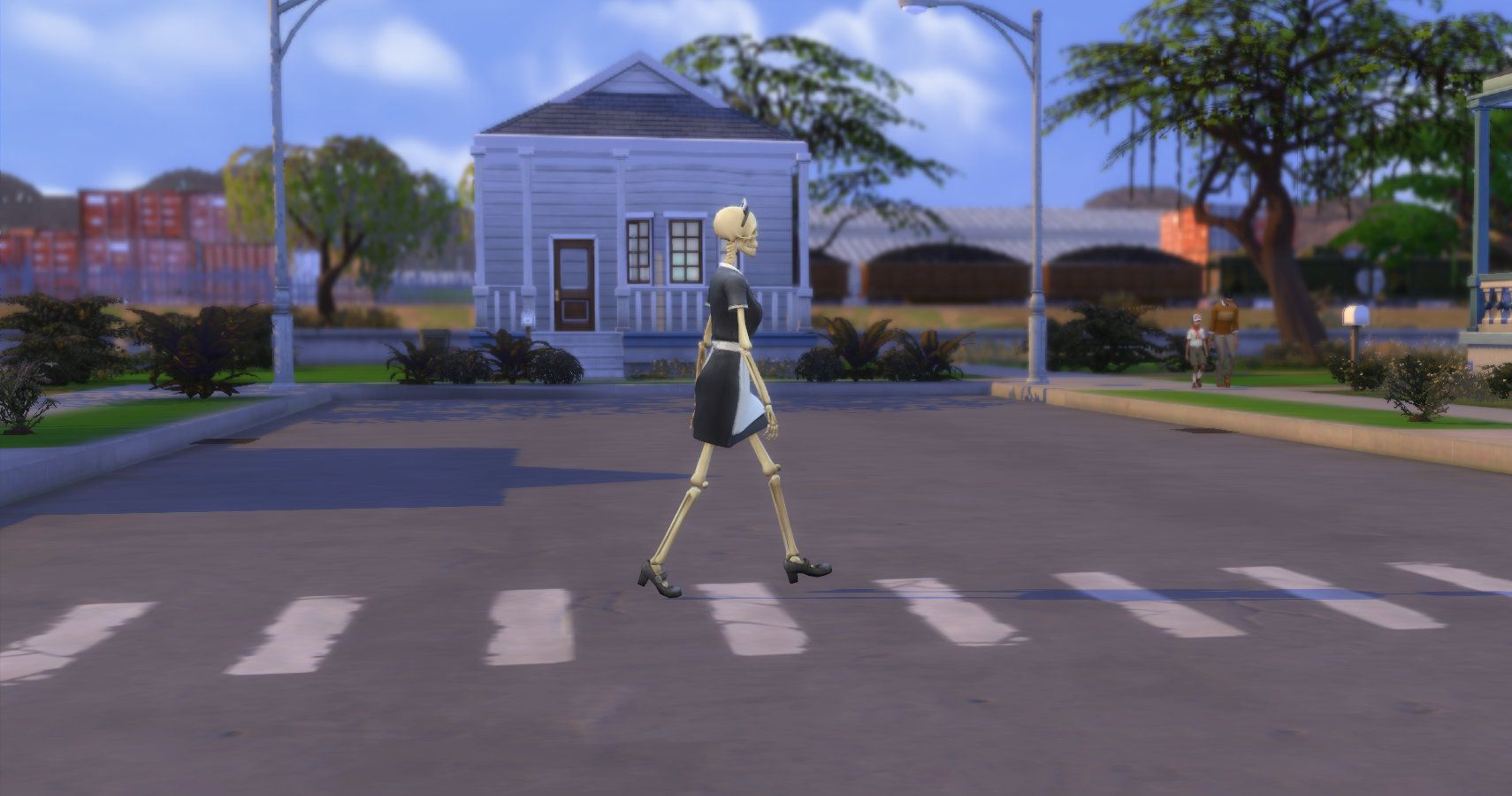 Once the five-level Medium Skill has been mastered Sims can ask Guidry about gaining a Paranormal Investigator License. Guidry will automatically appear on your Haunted House lot on the second night. Alternatively, if your home is spook-free, you can visit a haunted lot elsewhere and hang around until he appears at night time. Once you've introduced yourself to him, he can be summoned using a summoning circle drawn anywhere on the ground in chalk.
The career is a freelance option and you simply need to choose freelance career from the options menu then select the appropriate agency. Gigs take place at 9.30pm each night you choose and there are three difficulty levels. You can be sent to any lot in your save game to scare away the spooks but these hauntings won't affect any other aspect of gameplay. Hauntings outside of the paranormal gigs are only triggered by the haunted house lot trait.
Next: What The Sims 4 Needs To Survive in 2021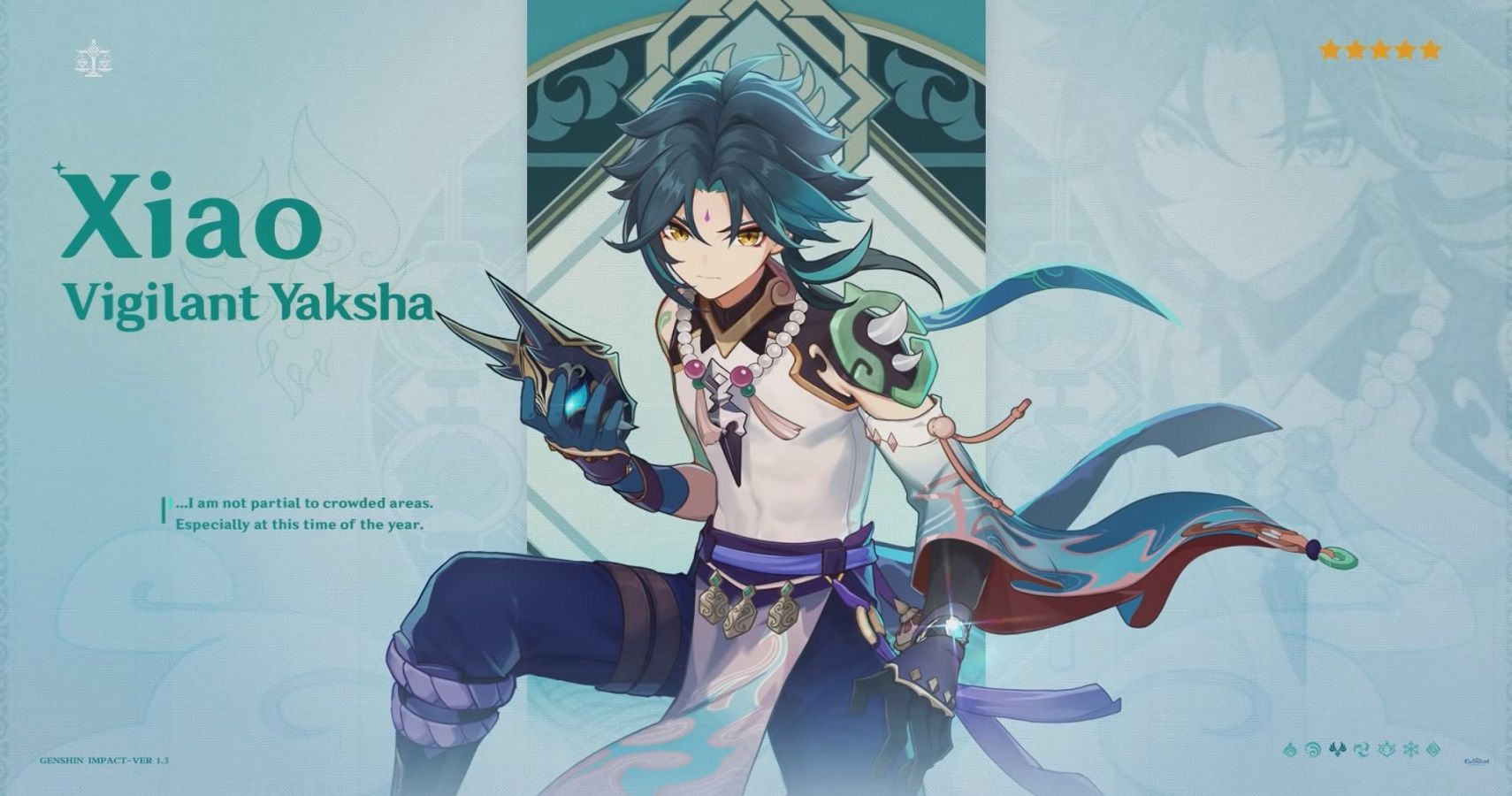 TheGamer Originals
PC
EA
sims 4
Ps5
ps4
sims
Helen began playing games at an early age with her first computer being a hand-me-down Sinclair ZX Spectrum. It didn't put her off… She is all grown up now but is still a gamer at heart, especially when it comes to The Sims and other strategy and simulation games.
She juggles the daily demands of life with a family and somehow still finds the time to indulge her two passions in life, writing and gaming; sometimes both at the same time.
Source: Read Full Article