Add GTA San Andreas to the ever-increasing list of games, movies, and TV shows referenced via easter eggs in Cyberpunk 2077.
Despite the glaring issues with Cyberpunk 2077 that have led to its delisting from the PS Store and players asking for refunds, it's a pretty incredible game. Yes, for those of you playing Cyberpunk on certain platforms, there is a lot to look past before you can reach that conclusion, maybe too much.
If you can, then the easter eggs alone are pretty cool, and players are discovering new ones all the time. So far, references to The Office, It's Always Sunny In Philadelphia, Iron Man, and Terminator 2 are among the many pop culture hat tips to have been discovered via Cyberpunk's shards. Tiny SD cards to discover all over Night City, all of which contain some sort of information, important to the game or otherwise.
The shards featuring references to other games and franchises don't tend to be all that important to Cyberpunk (no, there isn't an Iron Man suit somewhere in Night City, at least we don't think there is). They are a lot of fun, though. One of them includes a famous reference to a game Cyberpunk has been compared to a lot, despite the fact they are very different.
Grand Theft Auto, or more specifically, GTA San Andreas. The shard, which can be found on the train tracks outside of Rivers Trailer Park, contains a conversation between Little Smoke and JC. We don't know who these people are, but we do know they are tweaked versions of the names of characters from San Andreas. Big Smoke and CJ. Even better, the conversation saved on the shard is a reference to the pair's infamous train mission.
CJ is tasked with chasing a train while riding a dirtbike. The reason the mission has become infamous among those who played San Andreas is the poor aim of Big Smoke. He sits on the back of the bike shooting at the train, but his aim is far from perfect. Both the mission and the corresponding Cyberpunk shard feature the line from the mission that will remain in the heads of those who it irritated for years to come. "All we had to do was follow the damn train, CJ."
NEXT: (Updated) According To A Duracell Spokesperson, Xbox Controllers Still Use AA Batteries Because Of A Marketing Deal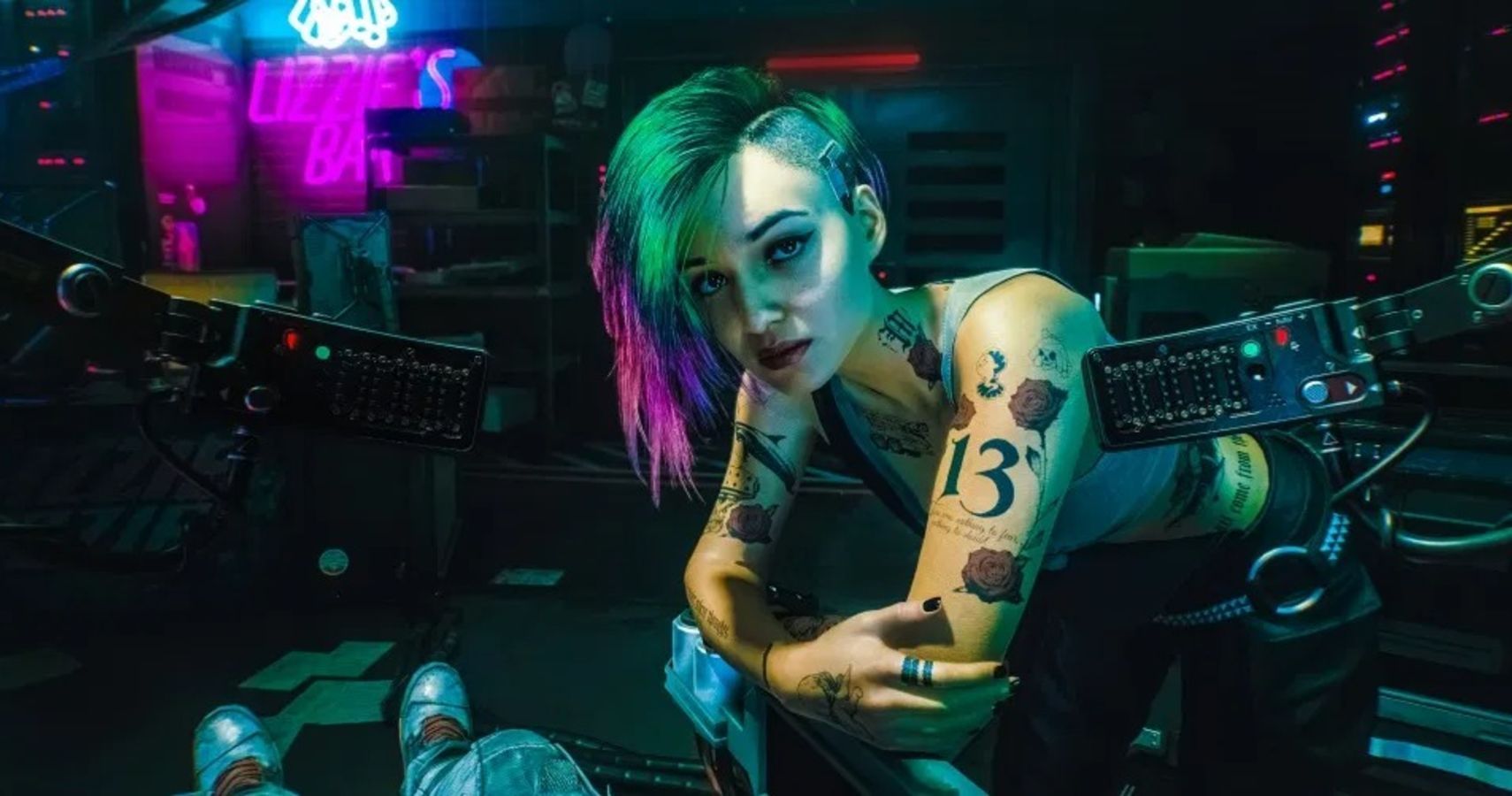 TheGamer Originals
Cyberpunk 2077
GTA San Andreas
Josh has been gaming for as long as he can remember. That love began with a mild childhood addiction to the Sega Genesis, or Mega Drive since he lives in the UK. Back then, Sonic 2 quickly became his favorite game and as you might have guessed from his picture, the franchise has remained close to his heart ever since. Nowadays, he splits his time between his PS4 and his Switch and spends far too much time playing Fortnite. If you're a fan of gaming, wrestling, and soccer, give him a follow on Twitter @BristolBeadz.
Source: Read Full Article