There's no doubt about it – AR and VR are finally here to stay. After several false starts (I'm looking at you, Google Glass and Virtual Boy), the technologies have more than proved their worth, with both formats pulling in millions of players across a variety of platforms. Pokemon Go remains one of the most popular games on the market that implements AR technology, while plenty of other studios are finding unique ways to implement the tech into their own titles. And – with the release of the Oculus Quest 2 – VR gaming is finally available to the masses.
But despite the allure of VR, one developer believes 2021 will be the year AR takes the world by storm. Toshiaki Morimoto is the CEO of Graffity, a Tokyo-based game studio that focuses heavily on augmented reality. It's betting big on the technology, too, with a massive mobile game planned to release within the next few months. We had the chance to connect with Morimoto to discuss the future of AR, how it's changed over the years, and why he believes it will surpass VR in 2021.
TheGamer: How has AR evolved over the years?
Toshiaki Morimoto: The dawn of AR glasses has finally begun, with Nreal Light and Magic Leap One starting to launch, and Facebook and Oppo announcing that they will start selling AR glasses in 2021. I think the use cases for AR glasses are limited and will be mainly for promotional purposes.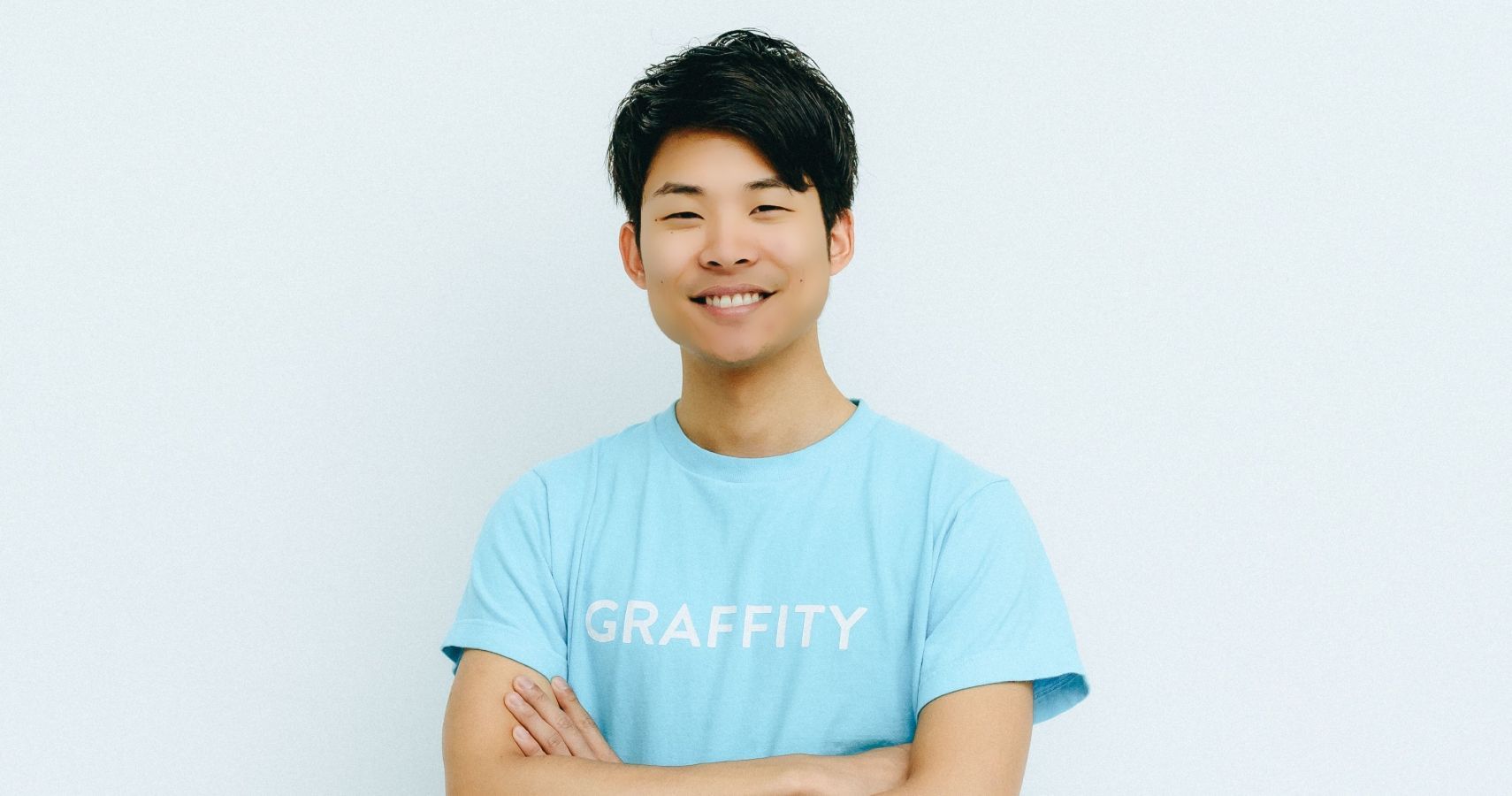 However, what is noteworthy is the proliferation of AR-enabled smartphones and, since the release of ARKit and ARCore in 2017, the proliferation of AR-enabled smartphones has grown significantly, reaching a rate of adoption sufficient to release consumer products.
In fact, more and more AR experiences are being used in promotions, but 80% of the use cases are games and more AR games will be expected.
Why do you think AR will surpass VR experiences in 2021? And what exactly does that look like? New AR headsets, AR on more platforms…?
Since the release of Oculus Quest 2, VR devices have become popular, but the VR experience is mainly at home. AR experiences, on the other hand, are mainly on smartphones and can be experienced anytime and anywhere, not just at home. We believe this will be a point of difference from VR experiences.
Furthermore, with the spread of AR-compatible smartphones and the evolution of AR sharing technology, it is now possible for multiple people to experience AR. An SDK called ARDK, to be released by Niantic in 2021, supports AR experiences with multiple people.
Leap Trigger, provided by Graffity, is an AR shooting game that can be enjoyed by multiple players. It can be enjoyed not only at home but also outside, in person, or online. It's a product that takes advantage of the AR experience, which can be played anytime, anywhere.
Do you see AR and VR as competing technologies?
We consider that AR and VR are not competing technologies. Rather, we consider that there is a synergistic effect.
AR and VR experiences are completely different experiences. AR experiences are an extension of the smartphone experience, while VR is an extension of the TV and game experience at home. Therefore, the AR market and the VR market will not compete with each other.
Additionally, in AR/VR application development, there are many developers using Unity, and we believe that there is a high synergy effect.
In fact, when we develop our AR games, we exchange knowledge with VR application developers. It's also worth considering that Facebook has been able to apply their knowledge of Oculus Quest development to the development of AR glasses.
Can you tell me a bit more about your latest project, Leap Trigger? What inspired you to make this game? Who is the target audience?
Leap Trigger is a free-to-play AR hero shooter game where you become a champion and fight alongside mystical and man-made "Buddies". You can have unique abilities, move your body, avoid the opponent's bullets, and hit the opponent with a ULT skill. Buddies that support battles also have unique skills. You can build your party with 3 buddies and fight to the end. Expand your battlefield at home, in the park, or at school and you can not only play in person but also play online with anyone from over the world.
Many AR games have been released, but few are in continuous use. The reason is very simple: most AR games don't need to be in AR. For most AR games, you can play without the AR function. We pursued the unique features of AR and found that having a game system that makes it fun for people to move is an important thing.
We previously launched the AR shooting title "Pechabato" and found that an AR shooting battle using the player's own body would have a greater chance to innovate and define the next standard of AR multiplayer mobile game. So we decided to enrich the core gaming experience. This is how the Leap Trigger project started.
Leap Trigger incorporates many game features that give you an advantage in the game by moving your body.
Our target audience is mobile gamers, especially gamers who enjoy PvP games a lot because Leap Trigger is a new PvP shooting game system that uses AR.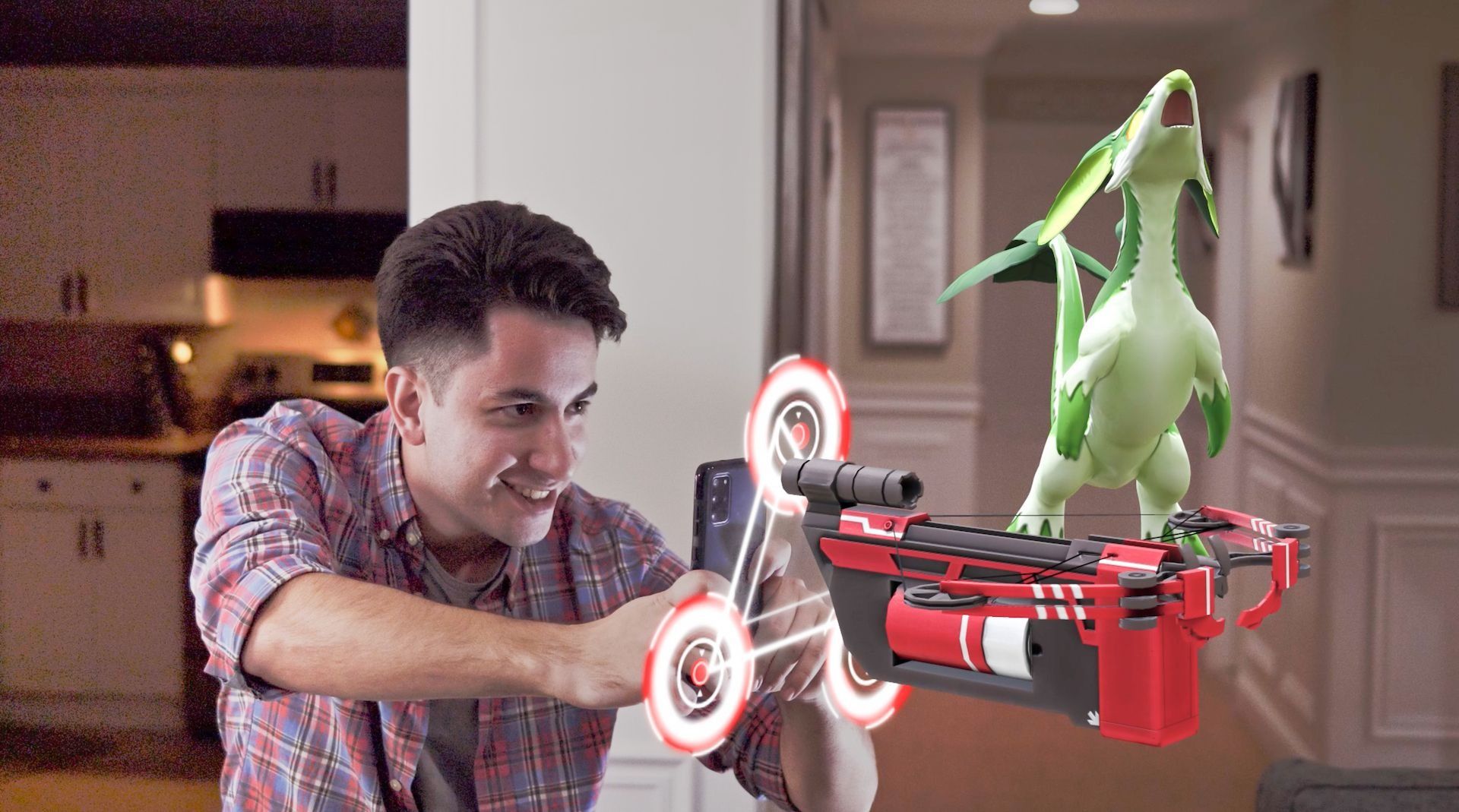 What differentiates Leap Trigger from its competitors?
Compared to other mobile PvP games, our game system makes it fun to move in the real world, and that's what makes our game truly different. Leap Trigger incorporates many game features that give you an advantage in the game by moving your body.
Leap Trigger had a wildly successful Kickstarter campaign. What has your experience been like with the platform?
We achieved our first goal of crowdfunding in 32 hours and reached $10,000 in a week! Backers are from a variety of countries, mainly the US and Japan. We really appreciate that so many people have supported our challenging project.
We feel that people have high expectations for the new game genre of AR Hero Shooter. Our team is highly motivated to bring the best experience to answer these expectations.
NEXT: 20 Years Of RuneScape – An Interview With Lead Designer, Dave Osborne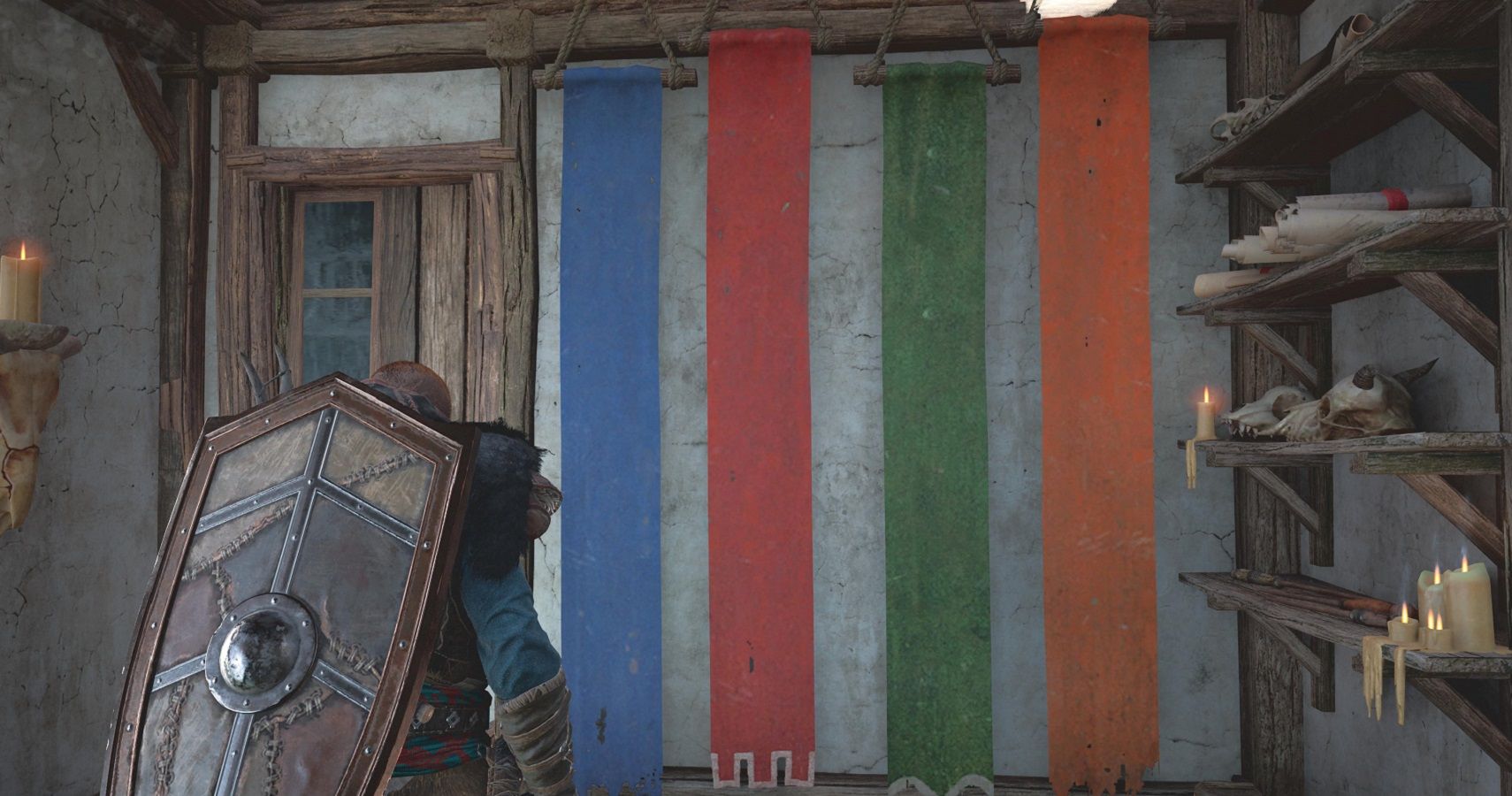 TheGamer Originals
vr
augmented reality
Jon Bitner is an Associate Editor for TheGamer. His passion for gaming started with his first console (Sega Genesis) and he hasn't stopped playing since. His favorite titles include The Legend of Zelda: Ocarina of Time, Team Fortress 2, Rainbow Six Siege, Pokémon Sword & Shield, Old School Runescape, Skyrim, and Breath of the Wild. He can usually be found playing the latest RPG, FPS, or some obscure mobile game. Before working as Associate News Editor, Jon earned a Biology degree and worked in the Biotechnology sector — experiences that taught him how to put words together and make sentences. When not playing or writing about the gaming industry, he enjoys sleeping, eating, and staring at birds.
Source: Read Full Article